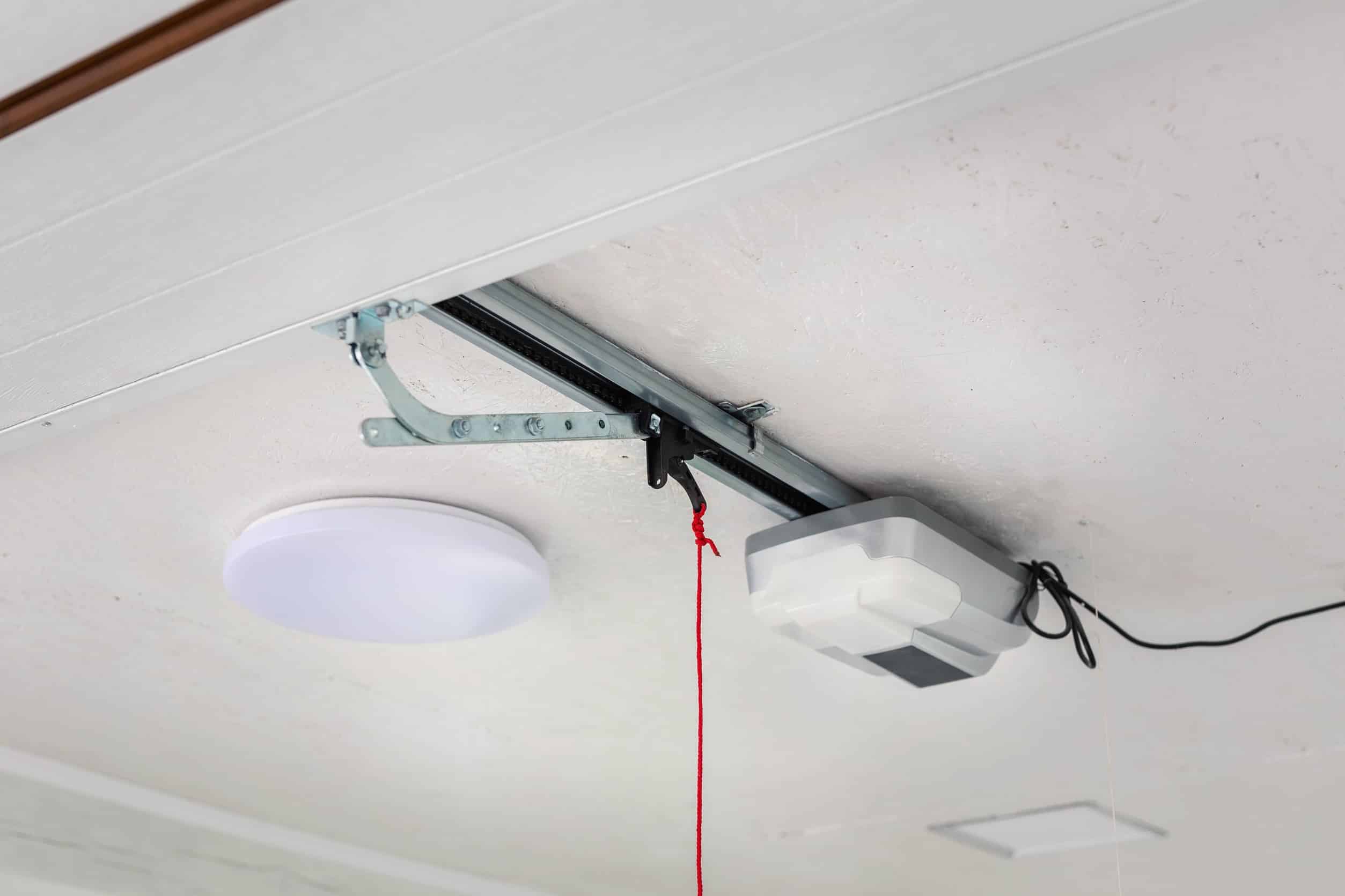 Garage doors are aesthetically pleasing and protect our automobiles and other assets in the garage. Having an automatic garage door opener provides an easier way for us to pull in and out of the garage and also a sense of security.
So, how long do garage door openers last? Usually, 10 to 15 years with proper maintenance while a garage door itself should last about 15 to 30 years, depending on the construction, the climate, maintenance, and door quality.
Let's take a look at the parts of a garage door opener and those parts that often need to be maintained or replaced, upgrading a garage door opener, signs the opener, or door needs replacing, and maintenance.
Torsion and Extension Springs
These springs are important parts of the moveable parts of a garage door opener. The torsion spring is above the door when it closes, and the extension springs run along the horizontal track.
The springs usually go first and are good for a minimum of 10,000 cycles (opening and closing is 1 cycle) and can last for 100,000 cycles. Two times daily = 13 to 14 years of life and four times daily= 6-7 years of life.
The recommendation is if the spring breaks, replace other moving parts at the same time. A great example would be tires. If you replace one tire in the front, you should replace the other front tire at the same time.
Do a balance as well so they are at the same stage in life together and you aren't worried about one wearing out before the other.
Motor Unit on the Garage Door Opener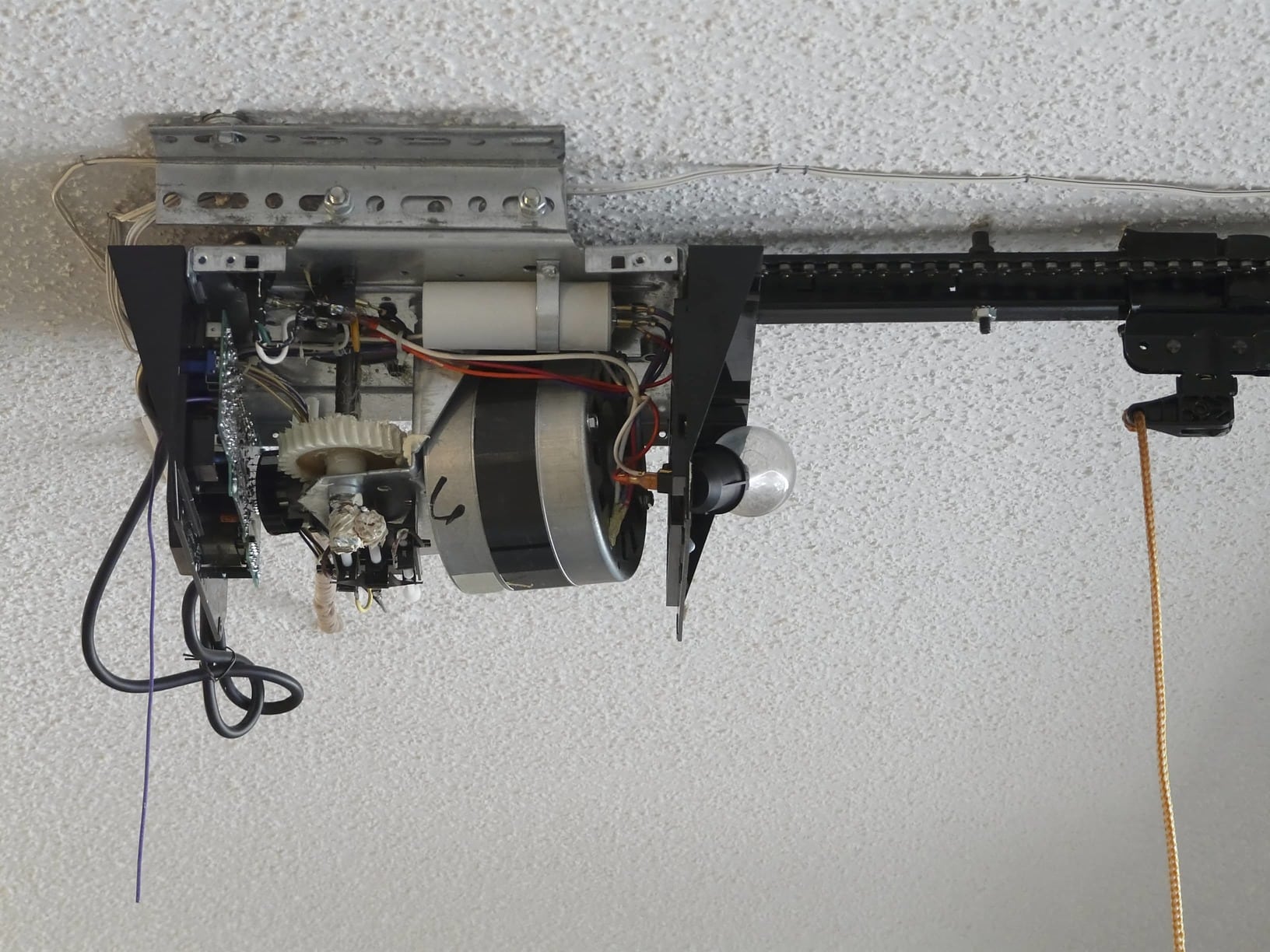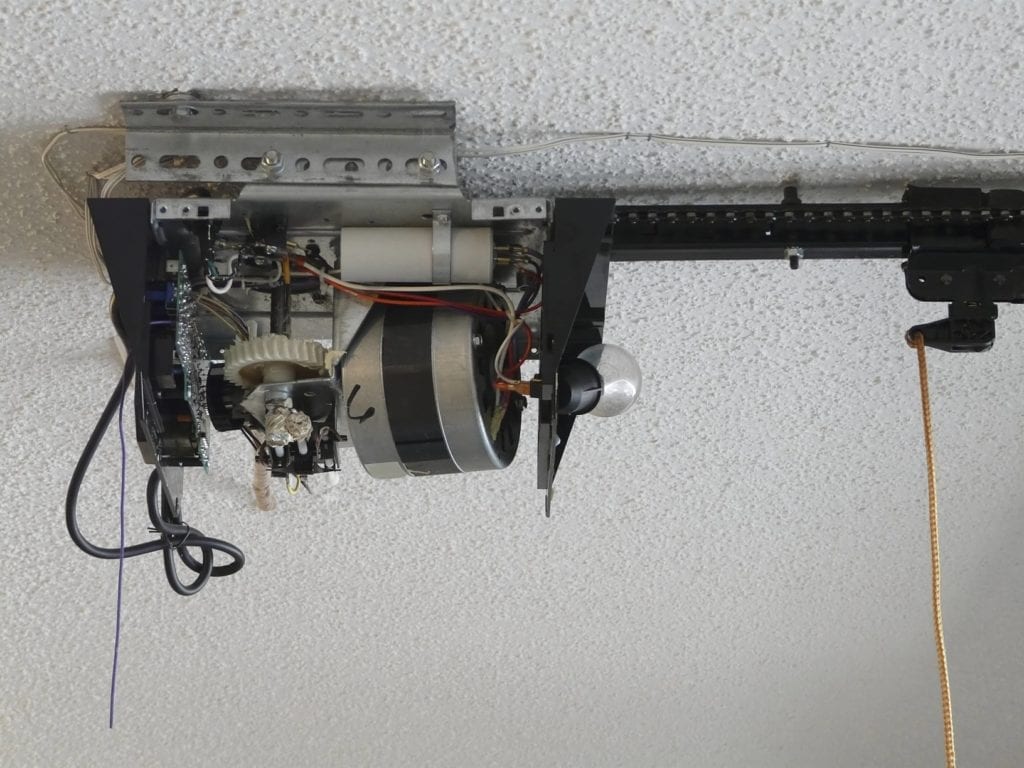 Also known as the brains of the garage door opener, it has a logic board, capacitor, and gears. It sends the signals out to the garage door to open or close. Sometimes it may be necessary to troubleshoot, so refer to the manual for the best way to fix it, or call a professional.
Upgrading the Garage Door Opener
If you have a keypad with a standard passcode, think about upgrading to one that changes its code each time. If your garage door opens with a key, consider replacing with one with a keypad for more security.
Safety Reversal Measure on Garage Door Openers
Every garage door needs to have a safety reversal measure on it. This will allow the garage door to stop closing and reverse its direction if it senses there is something in its way or something hits it. If this is not working, look for an object that may be blocking the sensors or call a professional.
Smart Door Technology
Smart door technology has an app that allows you to open and close it from wherever you are and let you know when it opens and closes. You can also control who comes in and out of the garage and lock it for extended periods. The smart door technology can also run on battery back up when the power is out, allowing you to open and close the garage when there is a power outage.
Example:
Signs the Garage Door Opener or Garage Door Needs a Professional and Possibly Replacing
Before replacing a garage door, keep this in mind: If the garage door does need to be replaced or you are wanting to put different ones in, make sure they fit the architecture of the home. If you have a rambler style house and put a fancy door on it, it may look out of place.
Loud Noises May Signal It Is Time to Replace the Garage Door Opener
If the door makes creaking and clanging sounds when it opens and closes, you may need to call a professional. However, try lubricating the springs, rollers, and door tracks first and see if that fixes it.
Garage Door Opens Intermittently
If it takes several times to click on your remote to open the garage, try changing the batteries in your remote first. If that doesn't work and your system is old, it may be on its way out and be due for replacing. Call a professional to check it out before it fails.
It can also signify that there is an issue with the tracks or springs. Try lubricating those first and then call a professional if there is no improvement.
Slow Moving Garage Door
If your garage door is moving slower than usual, try lubricating as mentioned above and consider calling a professional.
Detaches From the Garage Door Openers and Falls to the Floor
If this happens, turn off the garage door opener system and call a professional right away. This would be an emergency type call as now your garage is exposed to everyone, creating a security issue but also can be dangerous with children, pets, and adults.
Chains Are Loud and Rattling
Old systems used loud chains and as the system gets older, it will be louder and louder. You may want to replace a system simply for more peace and quiet before the system goes and update to a newer model.
Vibration On the Door Opener
This sound can mean that the armatures are worn out and that the system is breaking down. It is possible it may be starting to detach from the ceiling and could fall. Get on a ladder and see if you can secure it and call a professional if you need help.
Old and Outdated Remotes
Criminals can bypass the keypads and need to upgrade for security. Unfortunately, if thieves break in and you file a claim, the insurance company may tell you to replace the unit, as it is not safe.
You will want to do your research to find a unit that is safe and has the features you and your insurance company are comfortable with for your home.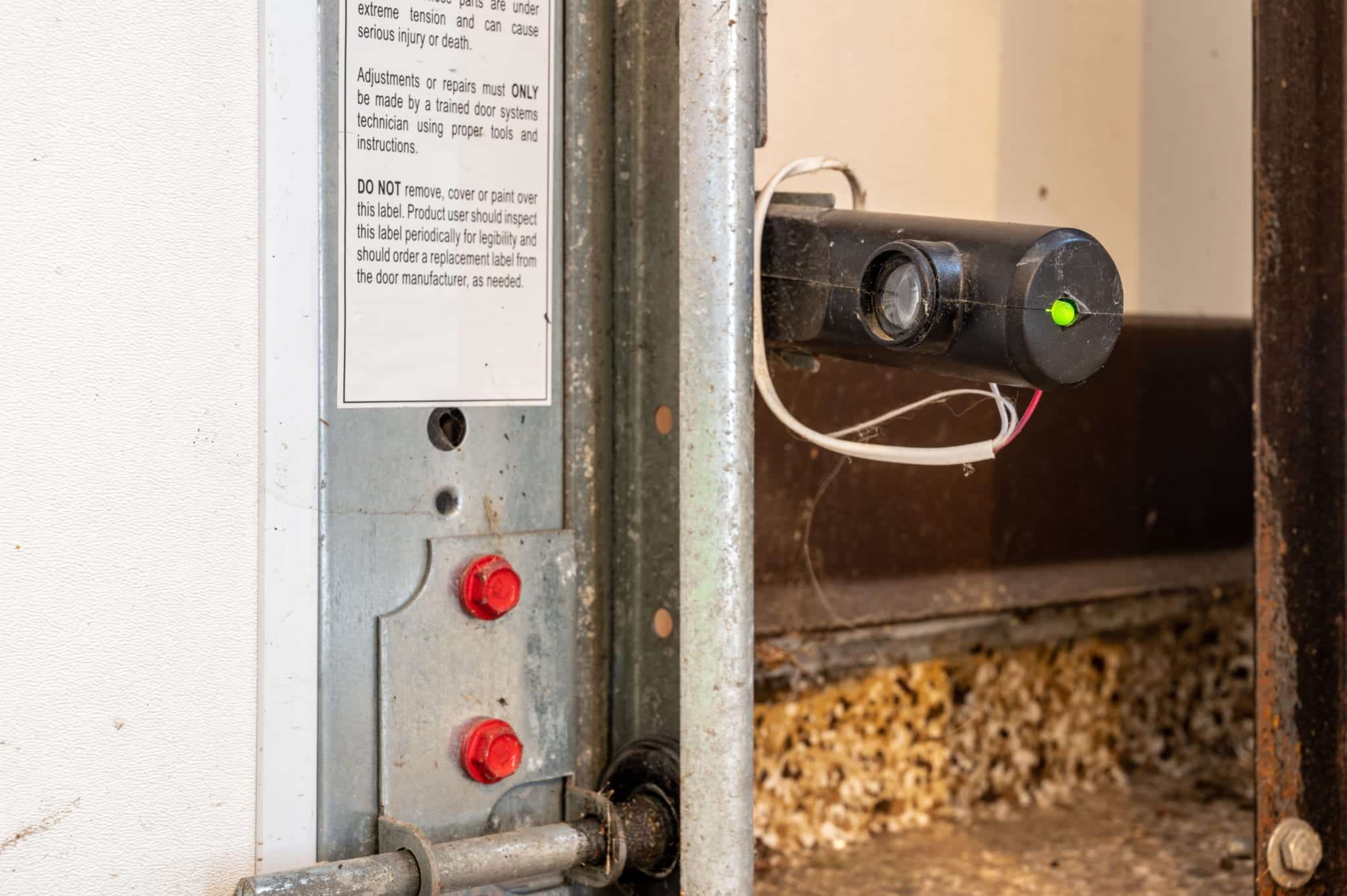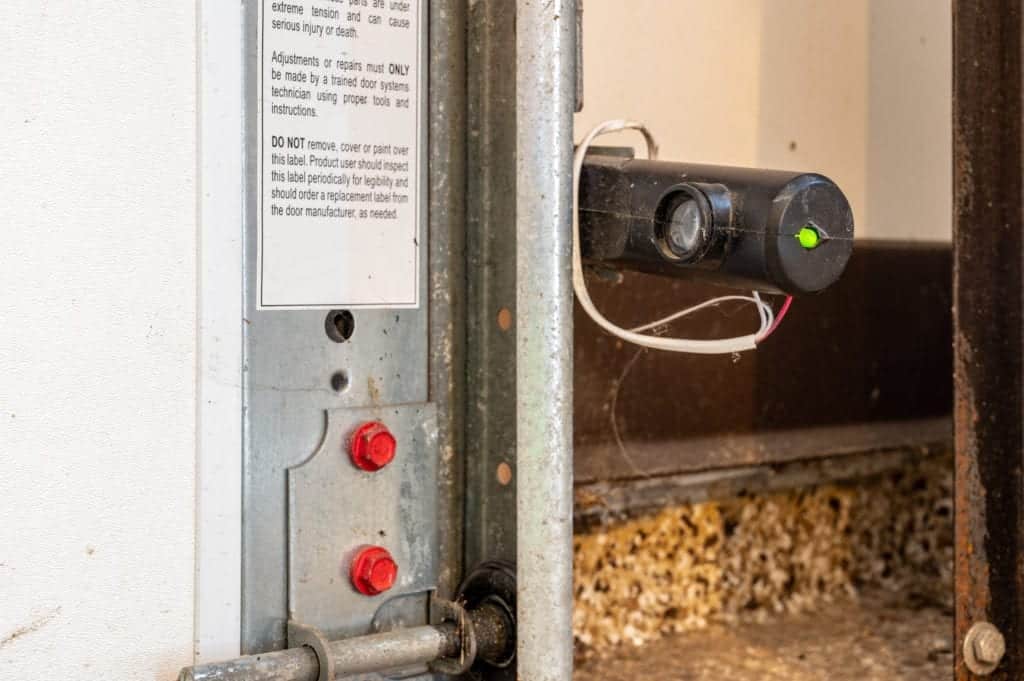 The Door Doesn't Stop When Something Is in The Way
If the garage door doesn't stop opening or closing when there is an object in the way, this is a serious problem. It is a hazard and can be deadly, as it has sensors that detect when something has hit it or is in the way and should stop and reverse. Emergency rooms report that 20,000 injuries occur because of faulty garage doors.
Discontinue the use of the garage door until you can look around the unit and the door to see if there is an issue you can see. If not, contact a professional to check it out for you.
The Door Doesn't Open
If you try to open it with the remote, it doesn't open and you hear a humming noise, it may be the opener is shutting down. Turn off the opener and turn it to where you can open it manually.
Maintenance of Garage Door Openers
Lubricating the springs, rollers, and door tracks
This is important to do in the spring and winter months to keep everything working well.
2. Check garage door balance is correct
Ensure the door is balanced correctly on the tracks. If you are not sure, call a professional to check it for you. A yearly inspection by a professional is a great idea as he/she is trained to know what the noises are and how well the door closes and opens.
3. Door Sensitivity Adjustments
Check the door sensitivity adjustments and make sure they are not too sensitive. You want to ensure the door reverses, as mentioned above when something hits it or an object is in the way.
Conclusion
As with anything in the home, maintenance is important to get the most amount of years possible. A garage door opener is essential to the home and needs to be maintained properly. Do you have questions about the maintenance of your garage door opener, or having issues with it? Contact us so we can help or leave a reply below!