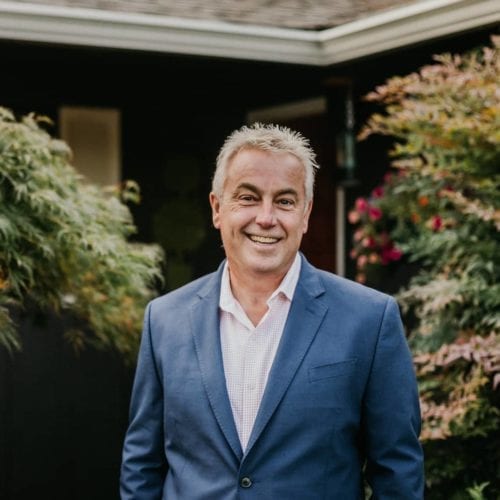 While he grew up in Ohio, his love of outdoor activities brought him to the great Pacific Northwest. After spending over 10 years in management for an airline company, he was ready for a change and ventured out on his own entrepreneurial adventure. With his values of integrity and honesty, he pursued his vision of creating a company that can truly give a profession in which each team member can achieve their dreams and goals. It was also important to Dwayne that his company give back to the community through children's programs, empowering and serving children when they need it most. Dwayne enjoys hunting with his two German Shorthaired Pointers, quoting John Wayne, fishing, or anything to keep him active outdoors.
"Our team is humble, ready to learn, and gives what it takes to grow the company and see the vision fulfilled."
Dwayne is Vice President of the Northwest Home & Building Inspectors Association and is part of the American Society of Home Inspectors, Member #2846890
"Boggs is always on the top of my list of inspectors for clients. Jon is the most thorough detail-oriented person I've met in the industry. George is another amazing member of the Boggs team. I have yet to encounter someone with Boggs that is less than outstanding. Dwayne personally came out to the first inspection I had with them to introduce himself. Total integrity through and through to the core! Best in the business." - Nathaniel Dickison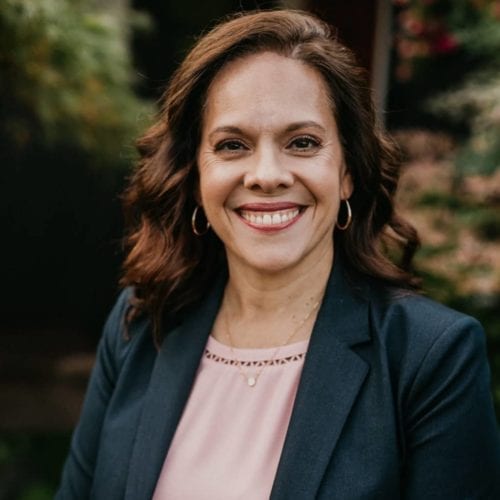 As the Military moved her family around, she landed here in Washington far from her home state of New Jersey but settled in well. She loves biking, Salsa dancing and traveling. Ana has been with the same dental office as an assistant, hygienist and office manager for 21 years which is a testament of her loyalty and tenacity.
As the Director of Operations Ana relishes the opportunity to build, implement, and manage multiple systems. She is deeply committed to completing tasks the right way with a high degree of quality. She is animated and enthusiastic and loves a good laugh as well as making others laugh with a good story.
"We have an amazing team of smart hard-working people who really bring their best to the table."
"Timely, professional, thorough and diligent are all things that make the Boggs team what they are!! We appreciate all they do for our clients and trust them with their most important investment!" - Michael Smith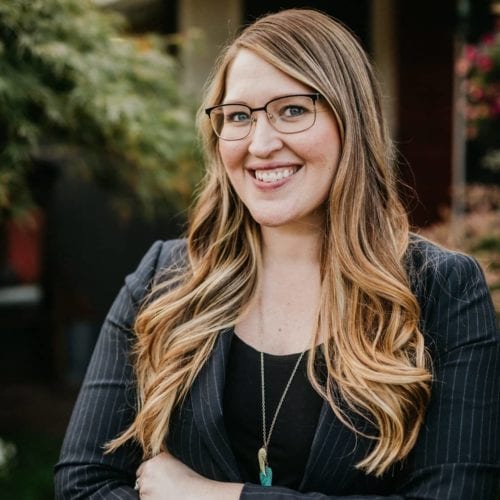 Born and raised here in the Olympia area Heather works well with our local Real Estate Agents and keeping Boggs at the forefront of the local business world. Before Boggs, Heather was the Operations Manager for Thurston First Bank keeping everyone on task and the team running smooth. Each day she brings excellence, kindness and respect to the projects and people she works with. She loves being with her family, baking, singing and playing the piano.
"I like working for a business where people matter. I get to have input as the company grows so I feel like a contributor and not just an employee."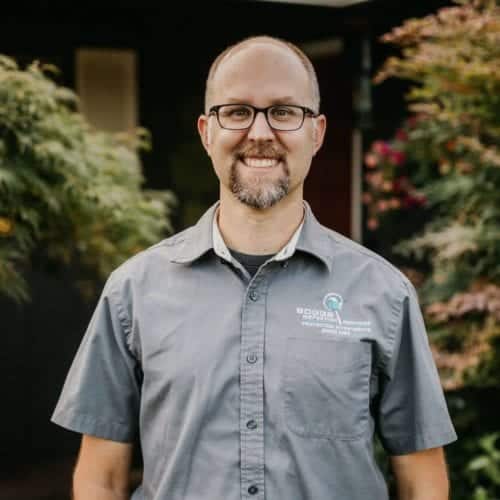 Uniquely born as an identical twin he spent time in South Africa and Saudi Arabia as a young boy then later grew up in the states. Having a significant amount of vocational experience working in a lab he has developed a strong work ethic being detailed and organized. Each day he brings his best to the job and finds helping his clients understand what they're investing in very rewarding. He dedicates time to volunteer at his son's elementary school's WatchDOG program, enjoys the outdoors and wildlife, and he even has a BS in Zoology.
"I love the commitment our team has to provide superior customer service, from the friendly staff, taking reservations, all the way to the final reports. It's a real family of coworkers."
License #1695
Customer Review
"I've bought probably 8 houses over the years. This stands out as the BEST home inspection I have ever received. George is friendly, personal and very thorough. I would not have noticed a wall where only the paint was holding it together due to moisture. He found so many things that need repair and/or replacement. Hire him. You will never regret it. The $$ is extremely well spent." – Cheryll H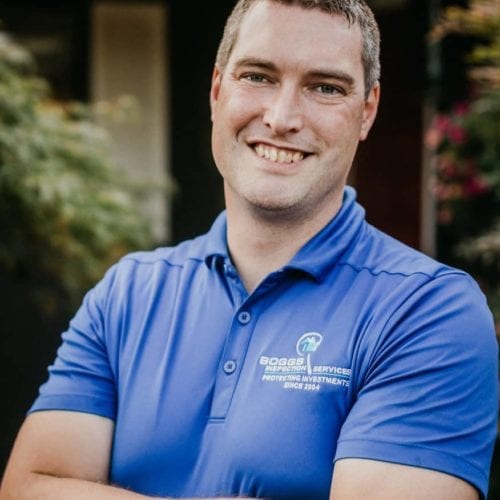 He grew up in the small town of Tenino and dedicated many years creating beautiful views as a foreman for a landscaping company. He has a strong work ethic and he is honest and trustworthy. Off the clock you will find Jon with his family, reading, listening to music, or playing music on his guitar. He is ambidextrous and as a lifelong learner he loves new information and meeting new people unlike himself.
"I enjoy the opportunity to help others by sharing my knowledge and expertise to help the homeowner/buyer make a more educated decision. Each person on our team is skilled at what they do while at the same time finding ways to improve. From booking the inspection to when the report is complete, we are a team."
License #1812
Customer Review
"Boggs Inspection Services is amazing. I sent an email requesting a quote in the morning. Received an immediate follow-up and called and scheduled the inspection that afternoon to happen a few days later. Jon Molby, our inspector was everything we could've hoped for, he arrived early and got started. It had been raining but thank goodness it stopped and he was able to inspect the outside and then inside, thoroughly. I appreciate Jon's professionalism, kindness, and attention to detail. I had ordered an irrigation inspection and Jon said he'd have that refunded as the home didn't have one. In other words, they aren't out to get ya. Also, after inspection I received the report, and was able to follow up as needed with questions. I was also contacted by Boggs' complimentary concierge service, they help set up utilities. I would definitely use Boggs again and highly recommend them to anyone, if you seek a quality experience with excellent customer service. Thank you Boggs for your assistance!" – Mary Ortiz Kealey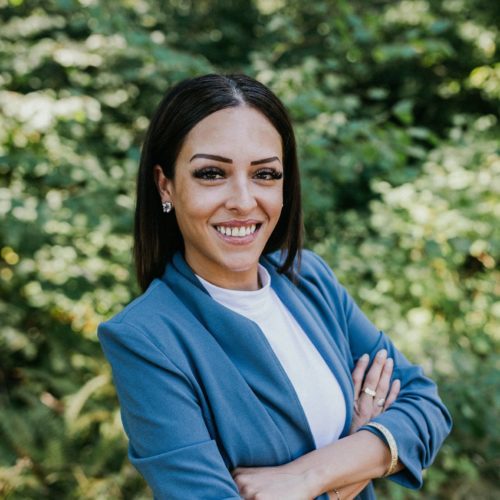 Amanda spent most of her childhood in Washington, although New Jersey and North Carolina were also home for a period of time while her father was in the Military. Amanda previously worked for a Preschool. While her love for kids is what got her started, she quickly realized the business aspect was just as enjoyable. Intrigued by the inner workings, she learned grant writing, employee management, and the essentials to running a business. Those skills, combined with her honesty and dependability, make the perfect blend for her role at Boggs.
Amanda enjoys a good laugh, has a genuine care for others, and is always interested in learning something new. She has a love for food, travel, and her sweet rescue cat, Cali. If you're looking for a new place to eat, she's the one to ask!
"I love our team! We all work together to get the job done. The open line of communication the owners have set in place makes the team cohesive and enjoyable to work with."
"The Boggs team are kind and courteous people and I feel they bring out the best in me. They are an outstanding team and I am grateful for the help and friendship they have provided me."
"Super easy to make and change appointments. Very responsive to emails. Inspection was thorough and super efficient. Very detailed oriented which I really appreciated. I absolutely loved the color coordinated report I received. This team speaks my language lol. Thank you so much for making this part of the homebuying experience seamless. thank you!" - Lee Ann Beauchamp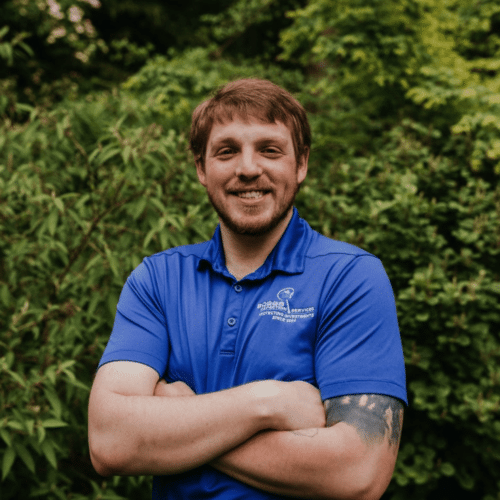 Born in Maryland, Perry spent most of his time in Virginia, just outside Washington D.C. He served in the AmeriCorps where he worked on several projects, one being the renovation of a veteran's respite center. After moving to Washington he worked for a construction company building new homes. His remodeling and construction experience, along with his desire to help others, propelled him into his new career.
Perry enjoys reading, watching movies, playing video games with his girlfriend, Holly, or catchching a New York Mets game with his cat, Ophelia, by his side. He also loves traveling to National Parks – Yellowstone being his favorite.
"I feel like I really lucked out with Boggs. In previous jobs I never felt like I was an important part of the team, or felt heard from the higher ups. Boggs Inspection feels very understanding and compassionate to its employees, and it's hard not to appreciate that. Also, it's very nice to have every team meeting filled with laughter."
License #102674
Customer Review
"Our home is approaching the annual warranty period and we were referred to Boggs by a neighbor to perform a complete inspection to see if there were any issues requiring maintenance or repair under the Home Warranty. BIS got us on their calendar within a week and promptly showed up for the appointment as committed. Perry, the inspector, was Professional, thorough and meticulous about cleaning up any dirt or insulation that may have fallen when he exited the attic and crawlspace. I can't recommend them highly enough, they deserve 10*. The most impressive part of their service was the report they sent me. Not only did I get it the next morning it was 51+ pages of details, photos, required maintenance and recommendations. Considering the complete service and detailed report, BIS is VERY reasonable and well worth the investment. Boggs no doubt sets the standard of excellence for their Industry." – Jim Groves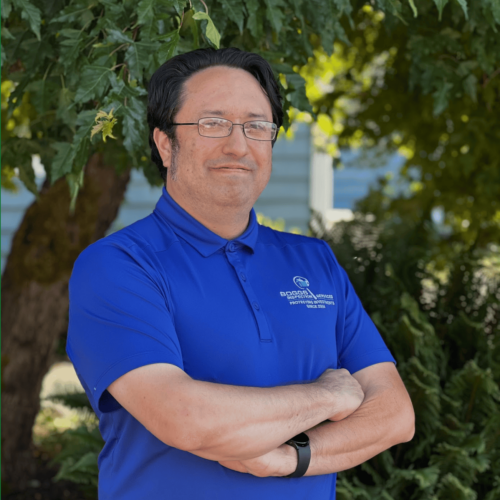 Meet Eric, our new residential consultant. Originally from the Dallas/Fort Worth area in Texas, Eric has an extensive background in the inspection industry, having owned his own inspection company for five years. With a strong work ethic and determination, Eric brings a wealth of knowledge to our team.
When Eric isn't exploring homes, he loves to play guitar and listen to music. He is also an outdoors enthusiast and moved to Washington to be closer to nature – trees, mountains, and water.
Eric is excited to be a part of our team, citing our friendly work environment and collaborative spirit as just a few of the reasons why he's looking forward to becoming part of the team. In addition to his extensive expertise in the industry, Eric also has a unique sense of humor that is sure to keep everyone laughing. 
License #23016541
CUSTOMER REVIEW
"Eric was great. Professional courteous and very patient. He knows what he's doing. The entire Boggs process was great." – Roberta Hamilton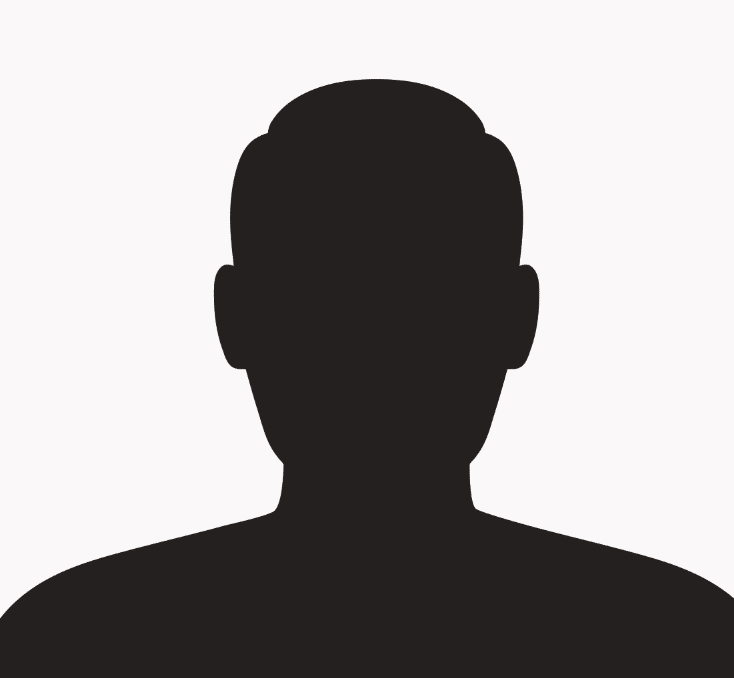 We are always looking to hire new inspectors. If you think you have what it takes, visit our careers page.