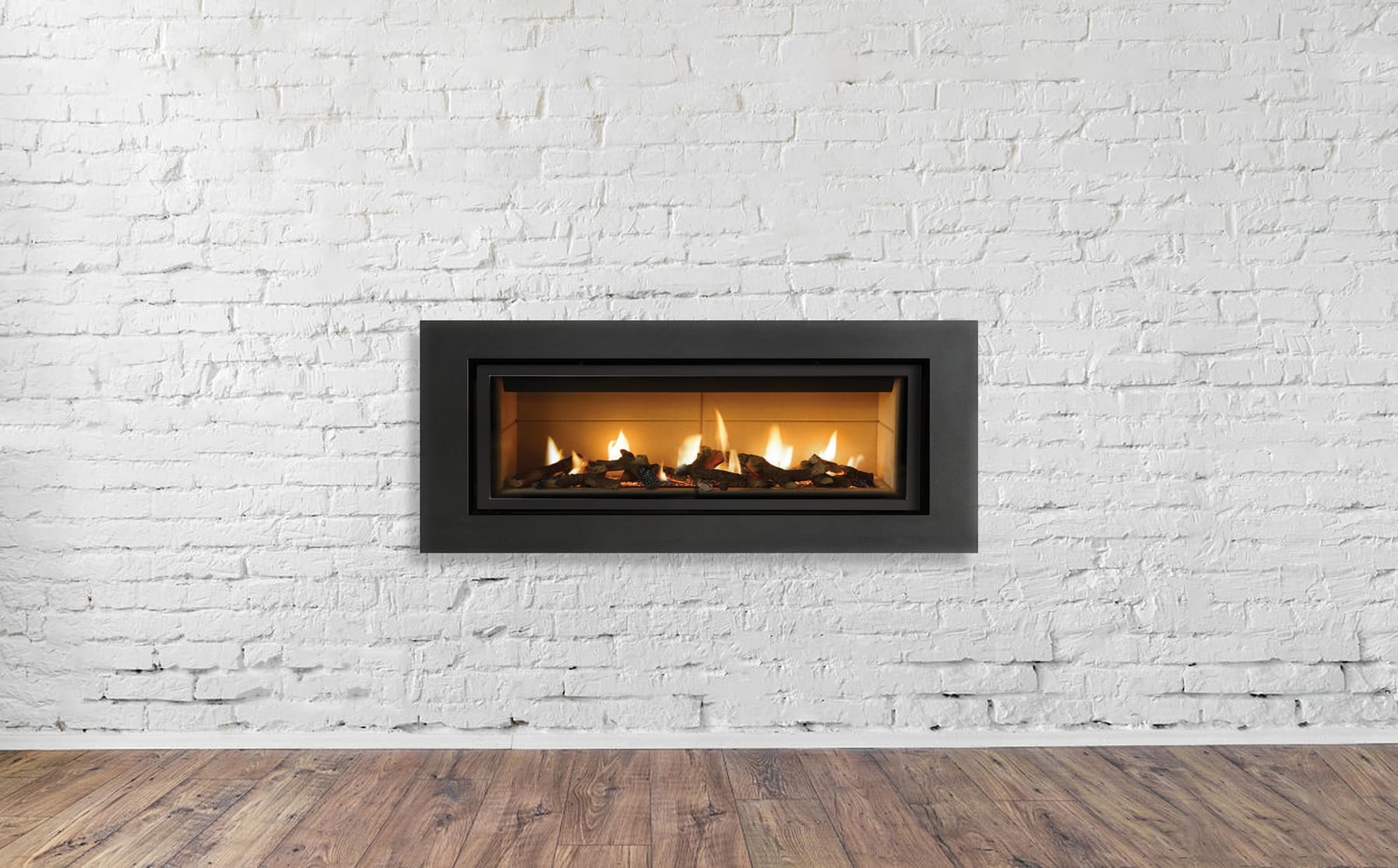 Imagine that you are sitting on the couch at home and suddenly feel a little chill. Your mind starts wandering and you begin to feel as if you should have a fireplace. Unfortunately, there are a lot of fireplace choices, so you might be left searching for the best fit. Conduct your research according to what fits your home. You might come across a block or brick fireplace, an electric fireplace, or even a zero clearance fireplace. What is a zero clearance fireplace? Basically, it is a pre-manufactured fireplace with thicker insulation that fits in most walls of your home. Hence, it requires zero clearance to combustible materials.
Let's take a look at whether or not a zero clearance fireplace is best for you.
Zero Clearance Fireplace
This type of fireplace is often in newer construction and also remodels. It does not require a hearth and because it is made with insulation, there is no requirement for a buffer zone like there is in a traditional fireplace. Let's talk about the benefits:
Quick to install- Can be installed in any type of home, including a mobile home to a mansion
Low maintenance– it is not required to vent through chimney like other types of fireplaces so maintenance is easy
No costly repairs– since a chimney is not needed, you don't need to worry about expensive repairs
Safe, convenient, and stylish – there are a lot of choices and styles to choose from
Various types of doors are available– arch doors, square doors, and black cast iron doors
Improved efficiency – zero clearance has better heating efficiency at 70-80% compared to a traditional fireplace at 8-10%.
Easy to use – remote controls and switches have your fire going much quicker than a traditional fireplace.
Before you choose any type of fireplace, make sure you have a chimney technician take a look at the home to see what type of fireplace will work best.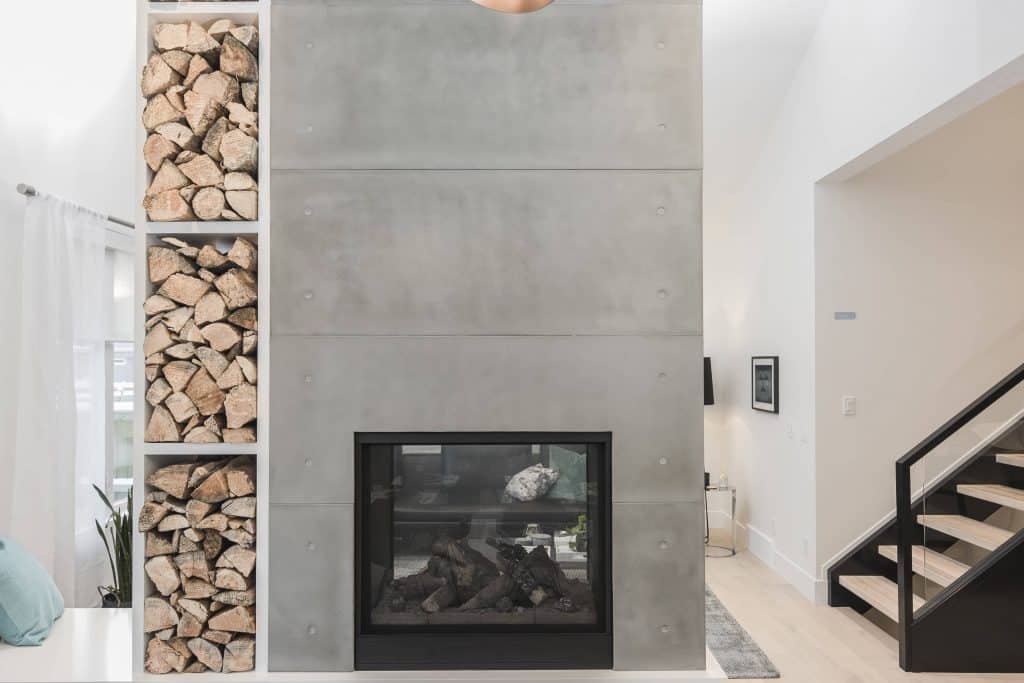 How Much Does It Cost
Getting a contractor to come out and install a zero clearance fireplace is easy to do. The best part is that they are aesthetically pleasing and provide a higher energy output than your average fireplace. The average cost to install a zero clearance fireplace is $2,590. This includes labor and materials.
Does My Home Have a Zero Clearance Fireplace
How do you know if your fireplace is zero clearance? There are a few ways:
Most prefabricated fireplaces have fake or faux brick panels. Not sure if they are fake? Wait until the unit is cool and then feel the material inside. You will notice the material won't feel like real bricks.
Look on the outside of the unit. If there is black metal exposed, then it is a prefab.
The chimney has siding or stucco covering it instead of brick.
The manufacturer's label around the opening of the fireplace means that it is a prefab.
Other Recommended Maintenance
If at the moment, you have a traditional masonry fireplace, you will need to think about maintenance. This was mentioned above as a benefit of having zero clearance because of lack of maintenance.
Maybe you are thinking about an electric fireplace instead and wondering how it works? Well, it uses a fan and heating coil system, is cheap to power, and has a flame that is aesthetically pleasing.
Lastly, if you have a traditional fireplace, you need to maintain the chimney. This can be time-consuming and also not cheap so this is even more of a reason to switch to a zero clearance fireplace.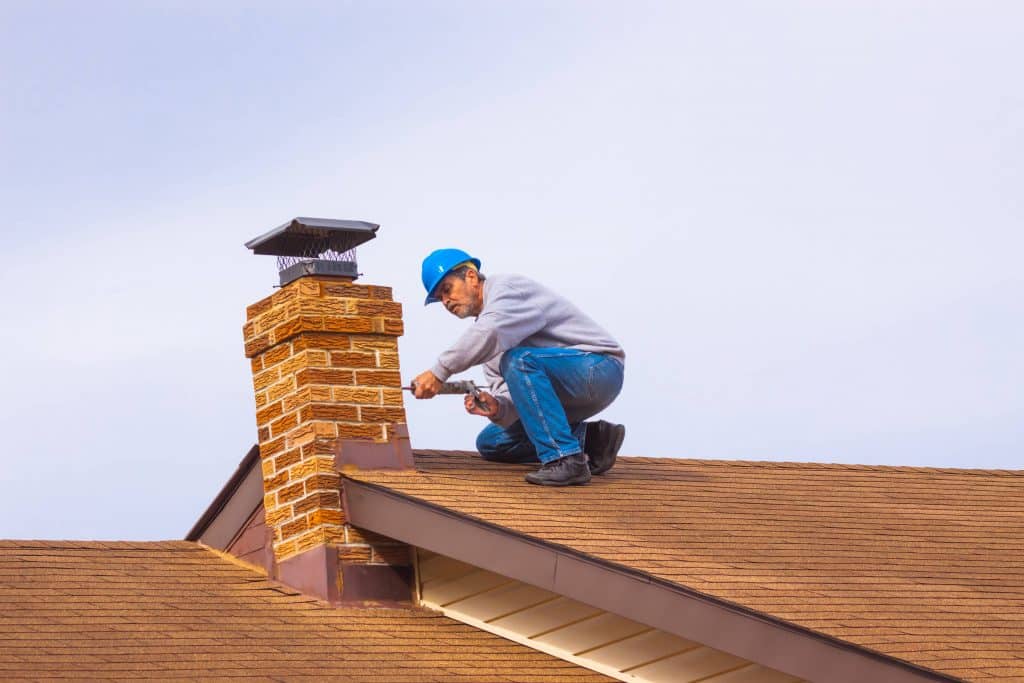 When Do I Call A Professional
Unfortunately, if you absolutely need a zero clearance fireplace, you need to contact a contractor that supplies the materials and can complete the installation project. It is recommended that you complete a home inspection with your local home inspection company prior to completing any upgrades to your home. The home inspection can tell you if it is smart to upgrade your home with a zero clearance fireplace. The home inspection team can also recommend a reputable contractor.
Conclusion
Deciding on the right fireplace can be a challenge. It is important to get a home inspection first so that you can determine what works in your home. Not all fireplaces are the same and a variety of decisions need to be made. If you are fortunate to have a zero clearance fireplace, that just adds to the ease of the decision-making process.
Reach out to your local home inspection team. Call on Boggs Inspection Services to get your yearly home inspection completed in the Lacey, WA, and surrounding areas.