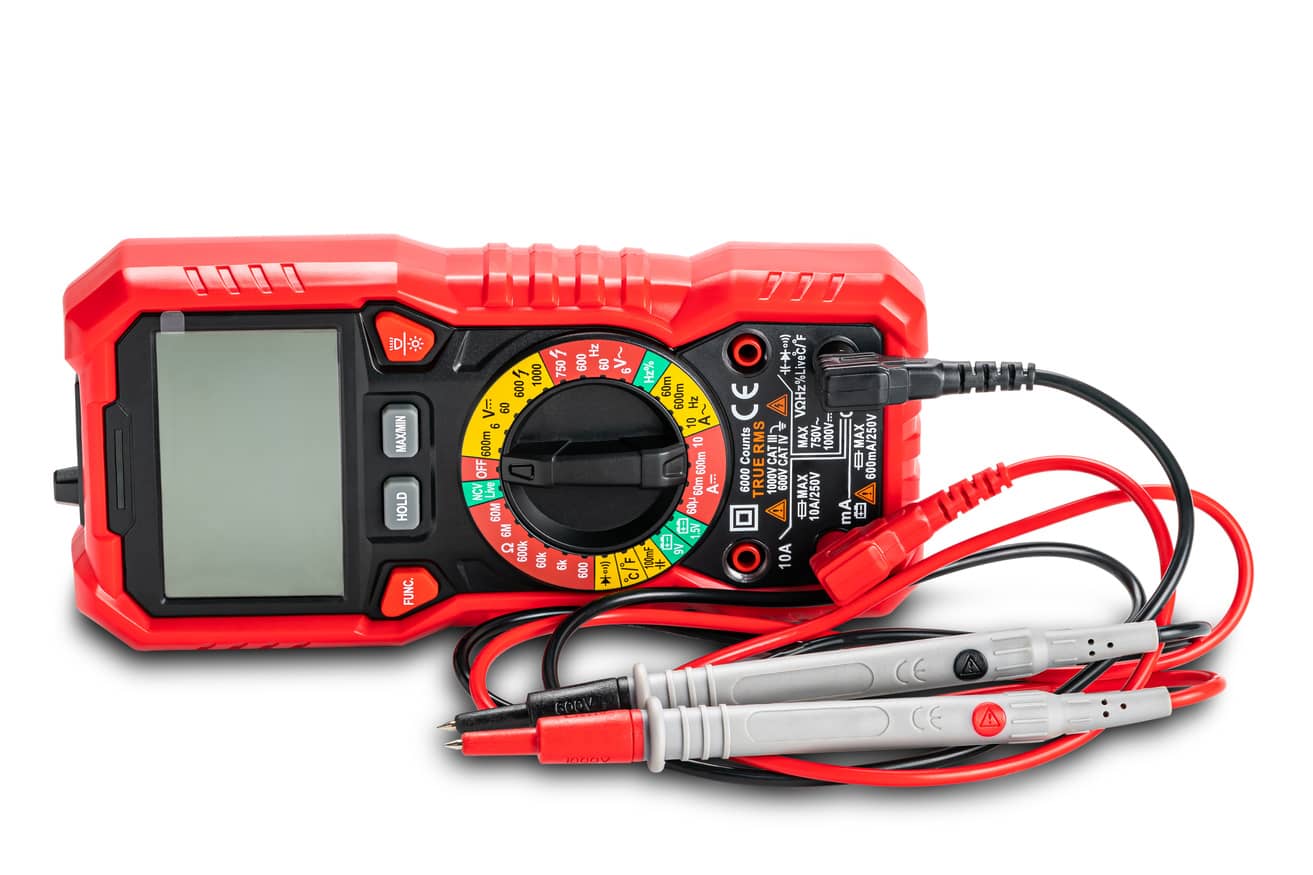 As a homeowner, there are many topics regarding our home that we tend to not think about. This is usually because we are so caught up in our daily lives that if something needs changing or repair, we just call on the right professional. In addition, as a homeowner, you probably don't even think about how much electricity you are using in your home. How much electricity does the bathroom fan use? On average, a bathroom exhaust fan uses 36 watts of energy.
Let's take a look below at the details involving the electricity use of a bathroom fan.
What Is A Bathroom Fan
The bathroom fan is meant to remove moist air from your bathroom. While you are showering with hot water and moisture is being released into the air, turn on the fan to circulate the air, remove the moisture, and remove odors from the room. A typical bathroom exhaust fan can last you up to ten years. Keep in mind that when the fan begins to make loud noises, this is an indication that it's time for a change.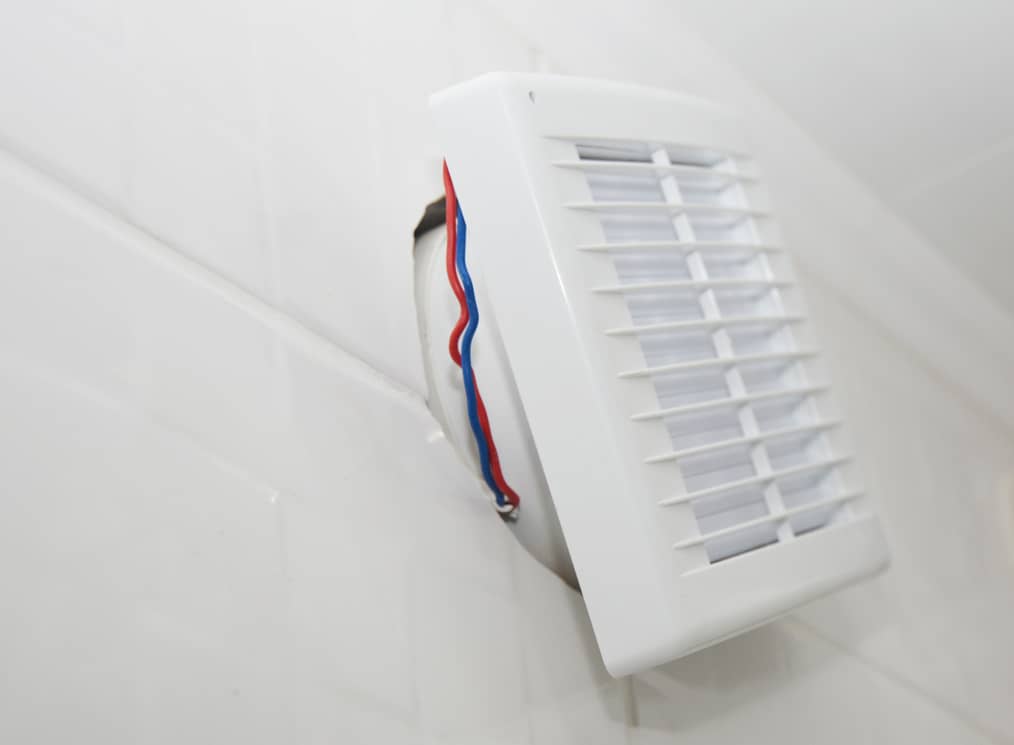 How Would I Know
Believe it or not, your bathroom vent fans energy efficiency is measured in watts. Also, there is a basic standard of wattage for your bathroom fan. Just like your other appliances in the home, you should be able to determine how much electricity is being used by your bathroom fan. The most basic ventilation only fans for a bathroom can use as low as 6 watts and as high as 60 watts or more. The electricity usage is based on the type of fan and the added features that it possesses.
Remember that electricity usage is related to airflow and is measured in cubic feet per minute (cfm) and how efficient the fan actually is. Keep in mind that a larger capacity fan unit can use as much as 1,500 watts. These units are consuming a lot of electricity only when an additional feature like heat or light is being used.
Finally, the average bathroom fan with a basic light fixture will use 36 watts of energy. Depending on which manufacturer you go with, you could see a watt usage of 10 to 50. The bottom line, the less you use the fan, the less electricity will be consumed. Always remember that the bathroom fan is a small working component and typically uses a small fraction of the amount of electricity as shown on your electric bill.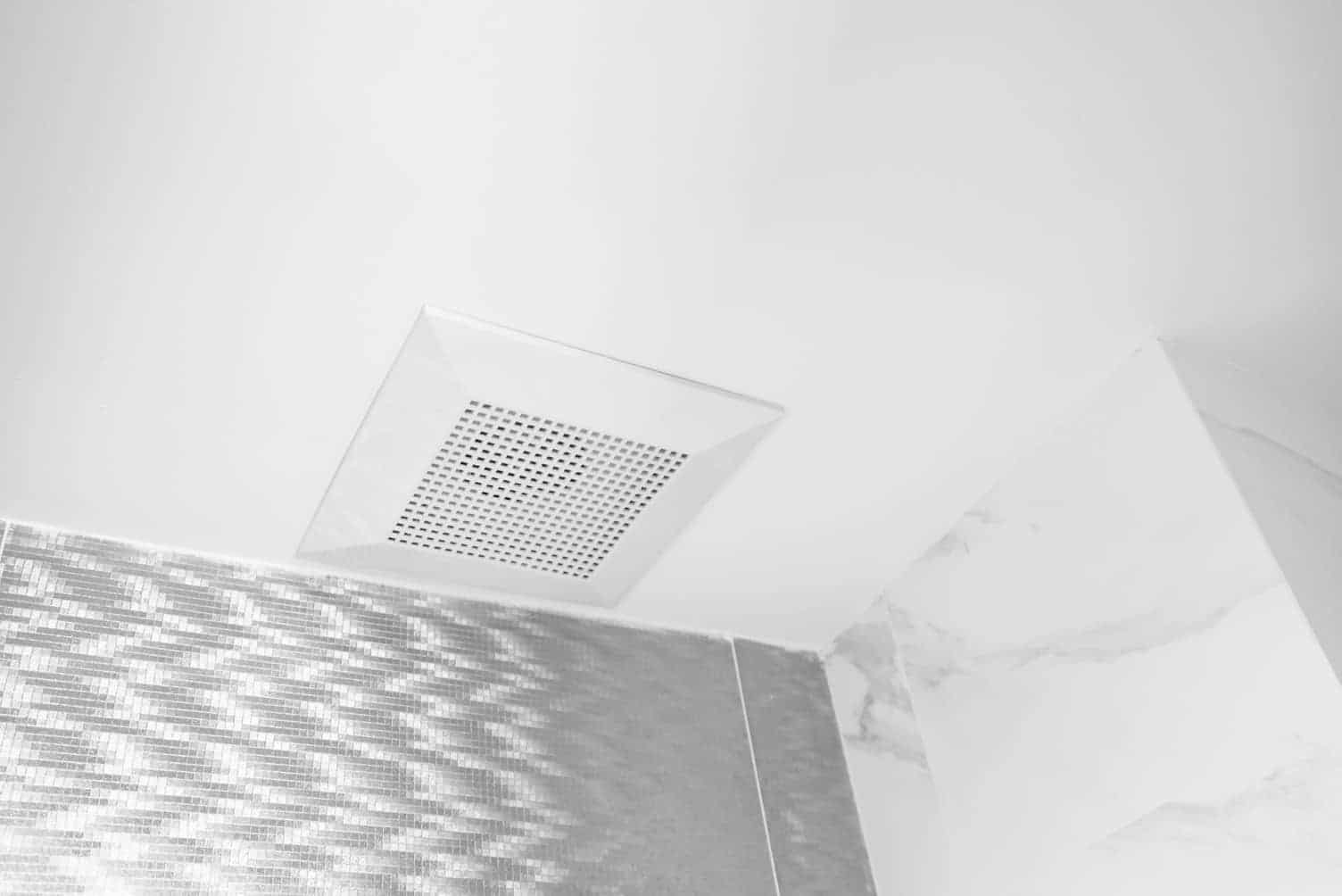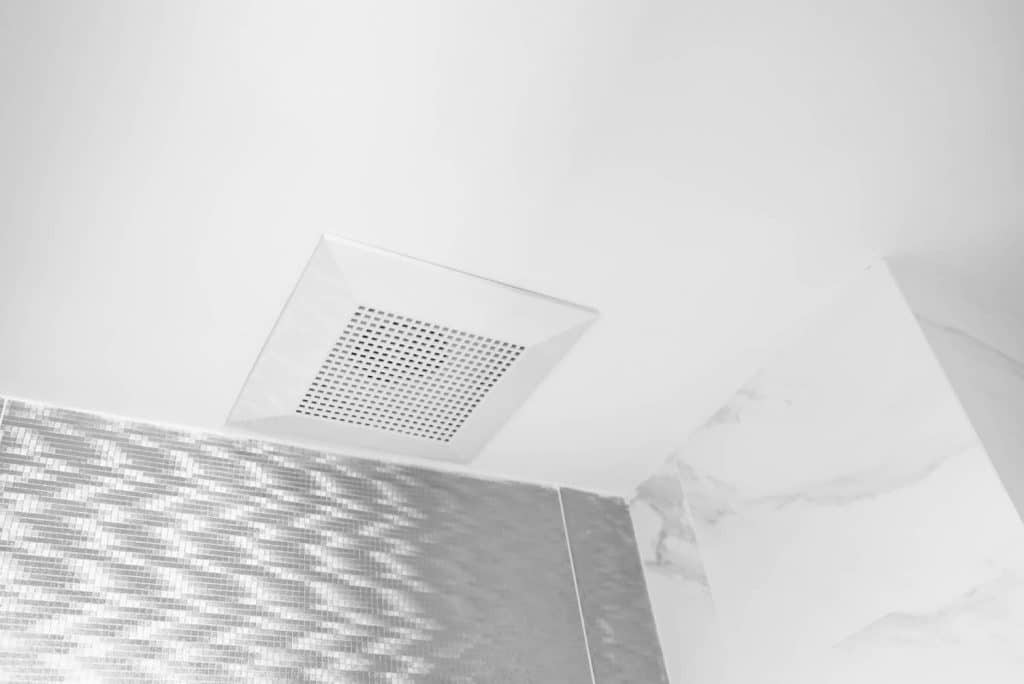 What Is The Best Bathroom Fan
Understanding which bathroom vent fan is the best can be complicated. This is because bathroom fans can come in various motor sizes and speed settings. Also, they can have added features like heating and combination lighting and fan features. Knowing which fan works best for your bathroom is key.
Remember, the varying power consumption capacities of fans can range from 10W – 100W. The higher the wattage the more power, the more electricity will cost and be used. All-in-all, the fans cost is around $42 per year or $2.87 cents per hour.
How Much Does It Cost
If you decide to hire a professional to check the electrical usage of your bathroom fan, you will want to utilize the licensed electrician for other things as well. The average licensed electrician charges an hourly rate. You will want to maximize this rate while they are working in your home. Always remember, no matter what work is done, most licensed electricians charge for an hour of their time, regardless of the speed of the work. If you need a new bathroom fan, you are looking at an average cost of $400.
Other Recommended Maintenance
Understanding how much electricity your bathroom fan uses is important to know. Check your electric bill and see if the amounts of electricity fluctuate. Typically, if the bill changes dramatically, something in the home needs to be replaced. If you know the energy usage, then you can determine if the fan needs replacing. Read up on how to replace your bathroom fan. They do breakdown over time and this project could likely be done by the homeowner.
Now that you understand how to replace a bathroom fan in your home. Consider that you don't have an attic. Replacing a bathroom exhaust fan in a home with attic space is fairly easy as you have room to work. However, it can be quite tricky to install a bathroom fan without an attic. If this is your situation, have no fear, it can be done and it should not be too stressful.
Lastly, since you are working in the bathroom area with the exhaust fan, this might be a good time to address your sink drains. Monthly maintenance of your drains is key to keeping your pipes from getting clogged. Also, know how to take apart the sink drain is important in case something gets lost down the drain. You can always remove the P-trap to clean the drain and get access to lost items.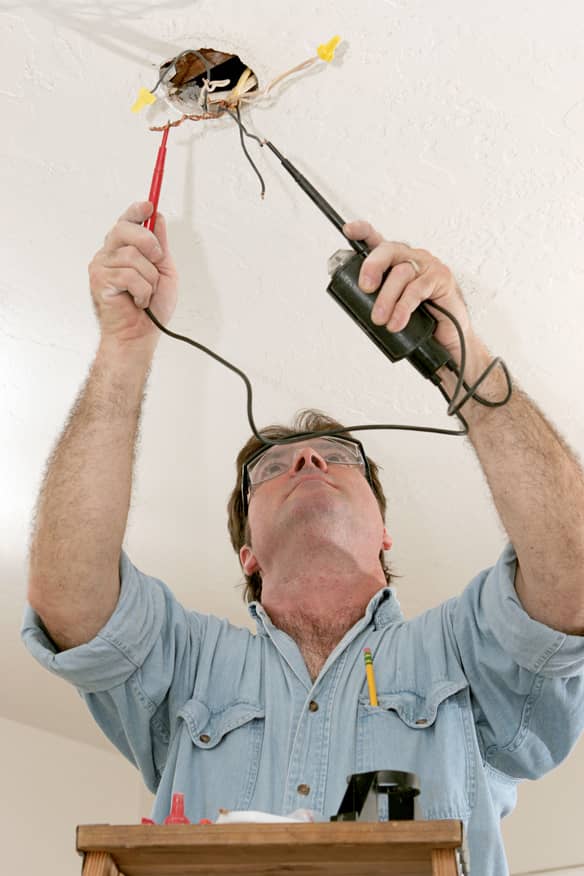 When Do I Call A Professional
Calling on a certified licensed electrician is a great idea in this case. Keep in mind, that they can test your electrical wires in the bathroom fan by connecting a voltage meter to your wires. Also, this allows them to let you know how much electricity is running through your wires associated with the exhaust fan.
If you are looking to replace your bathroom fan and need to match up the wattage with a new unit call on a certified electrician. Always remember that your licensed electrician can provide you with the right energy star vent fan and cost to run it.
If you aren't sure which licensed electrician to call or have other electrical needs, reach out to your local home inspection team. They can provide you with a list of reputable licensed electricians and a list of potential electrical system projects. Before completing any electrical system projects, be sure to get a few quotes. This can save you time and money down the road.
Conclusion
Understanding what electricity your home appliances consume is a great way to get an idea of the monthly electric bill. Also, if you aren't sure how to break it all down, call on your local licensed electrician. They can come out and test your appliances and check your breaker to make sure that everything is in good working condition.
Before you call on your local licensed electrician, reach out to your local home inspection team. After a home inspection is completed, they might have discovered some loose wiring or old outlets that might need swapping out. Although your goal is find out the electrical consumption, your costs might be increased due to malfunctioning equipment. Call on Boggs Inspection Services to get your yearly home inspection completed in the Lacey, WA, and surrounding areas.