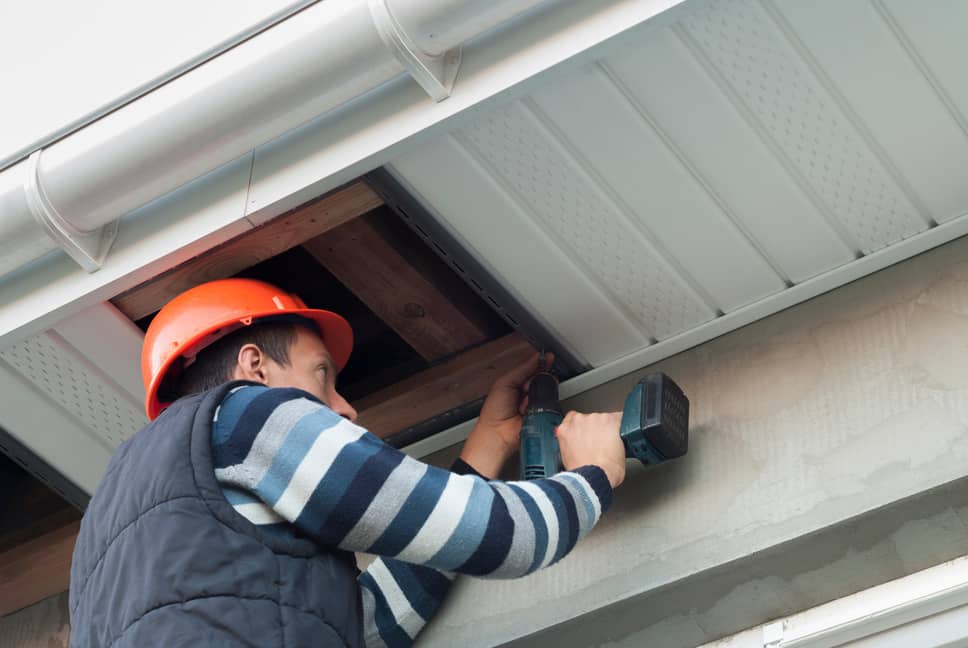 When it comes to roofing on a home, there are many working parts. Keep in mind, that most homeowners just look at a roof and see the style, architecture, and curb appeal that it brings to the home or neighborhood. Also, homeowners will rarely stop to think, what is the terminology for the complex parts of my roofing system. Let's explore what two of the more important parts of a roof actually consist of. Always remember that the majority of homes have eaves and soffits. Are eaves and soffits the same thing? They serve different purposes to a home. Eaves typically extend out so far that soffits are necessary.
Let's take a look below at what the purpose of an eave and a soffit might be.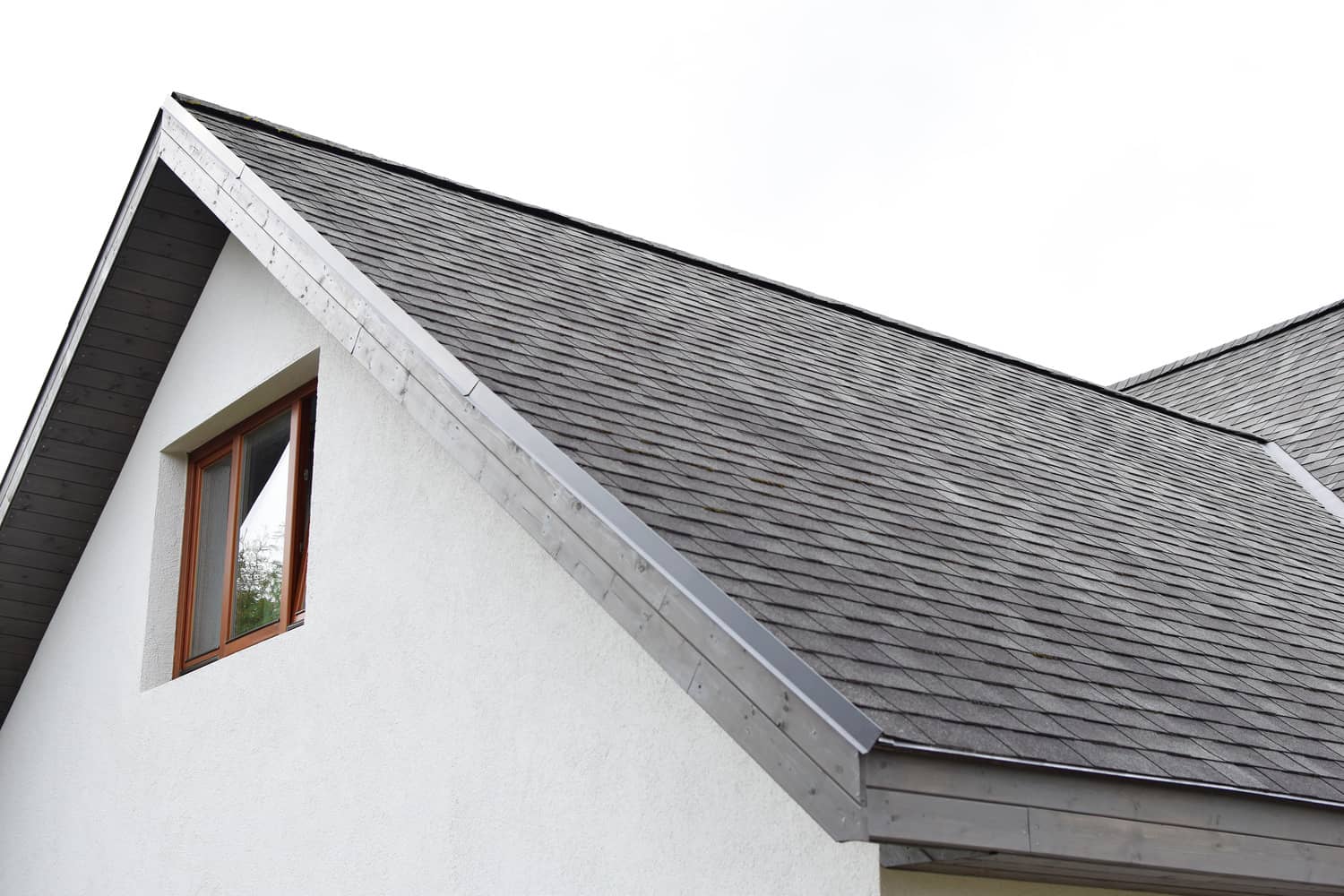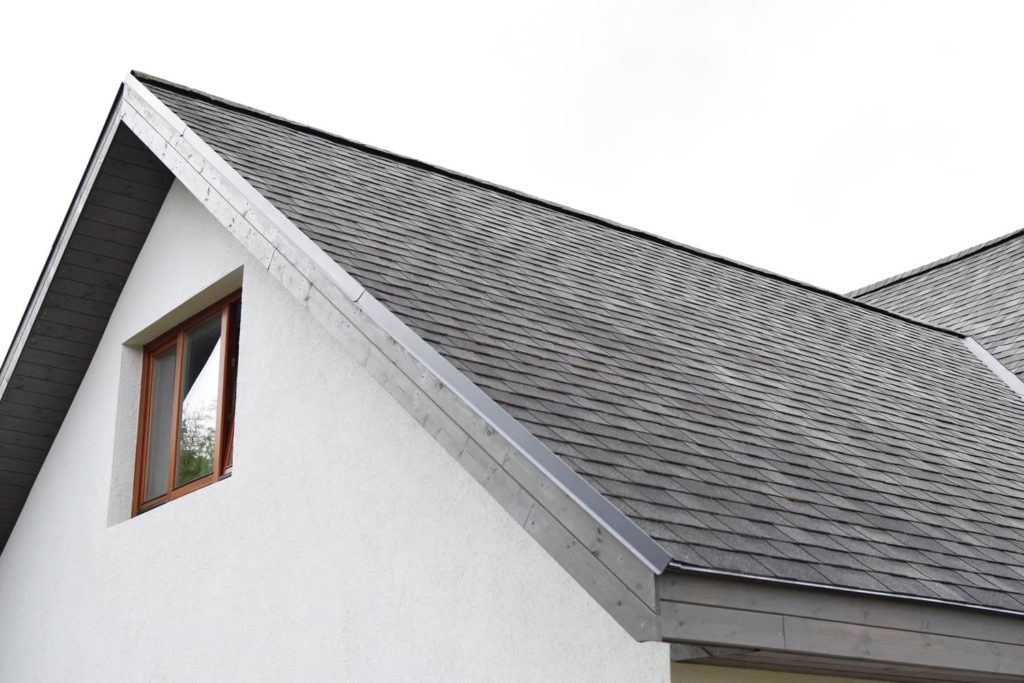 What Are Eaves
When it comes to identifying eaves of a house, it is pretty simple. They are simply the overhanging portion of a roof that extends over the exterior walls of a home. Eaves will come in many different architectural styles depending on where you live. The purpose of an eave is to ensure that rain and snow are pushed as far away from the siding of the home as possible. Also, eaves that extend farther out from the homes walls provide shade to the exterior walls and limit damage from the sun. Let's take a look at the different categories of eaves.
Abbreviated eaves – smallest extension passed an exterior wall. You can barely notice an extension.
Soffited eaves – eaves that offer an extension so wide that a soffit is needed to cover the underlying opening.
Boxed-In eaves – these are used to make sure that the building meets at the same angle of the roof.
Exposed eaves – no soffit is installed and the rafters or roof beams are completely exposed on the underside of the eave.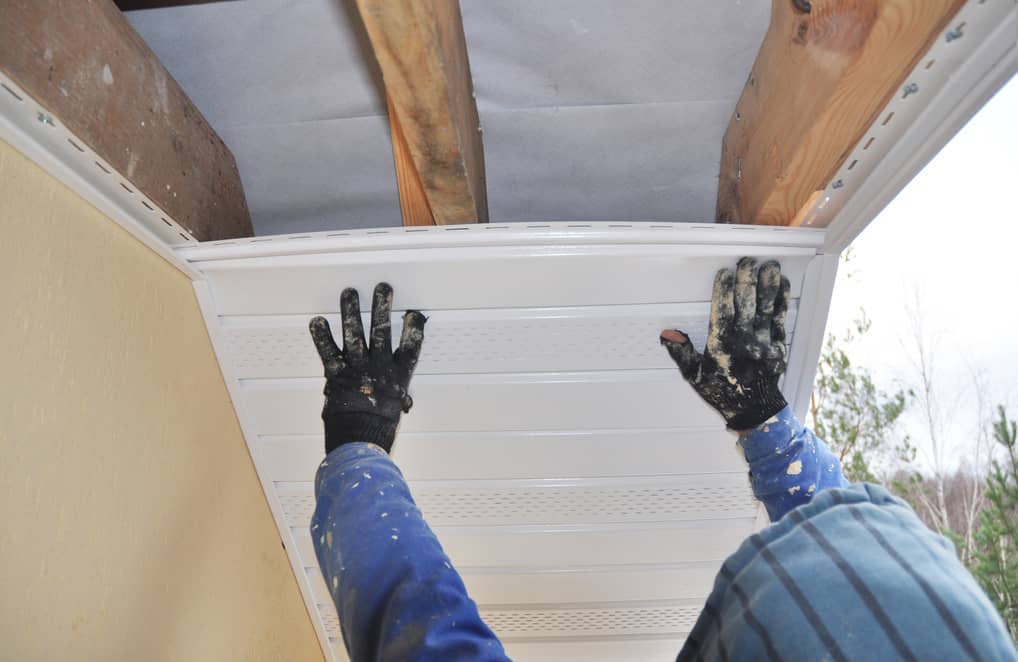 What Are Soffits
Soffits have many applications in a home. Most homeowners would only recognize a soffit by observing the exterior or underside of a roof. As you can see in the picture above, soffits are typically horizontal pieces of vinyl material that are installed between the exterior wall and eave of a home. These vinyl pieces provide protection to the underside component or exposed roofing beams or rafters, keep rodents and pests out, and provide air circulation in the attic space.
You will also notice soffits exist in or around a home in the following areas:
Underneath interior stairs of the home
Underneath cabinetry in a home
Underneath a second-story deck on the exterior of the home.
Soffits can come in a variety of materials. You will notice the typical vinyl material on most homes, as it is the cheapest of all soffit materials and comes in a variety of colors to match the home. However, soffit materials could also come as aluminum, steel, fiber cement, or wood pieces. Most homes will not use wood pieces as they cannot be vented to allow for attic circulation.
Do They Work Together
In most cases, if you have an eave on your home's roofing system, a soffit is needed. As we mentioned above, some eaves could be considered exposed. However, in a residential home, it is never a good idea to have exposed eaves. The area of the roof that overhangs is considered the edges of the roof or eaves. Soffit and fascia are then installed to connect the part of the eave that overhangs the walls with the side of the building.
Always keep in mind that if eaves are extending far over your exterior walls, they need to be protected by soffits. The soffits will work to keep pests out of the attic, increase air circulation in the attic, and protect the roofing beams or rafters from potentially damaging environmental conditions.
Other Recommended Maintenance
Now that you know about eaves and soffits, another area to think about is gutters. Some people buy seamless gutters while others buy traditional ones. Seamless gutters don't rust and have a long life expectancy and minimal leaks because they don't have joints.
Another area to think about is cleaning the dryer vent on your roof. This vent should be cleaned at least once a year. You will know that it is time when the dryer takes longer to dry the clothes, as well as it is warm and hotter temperature than usual. This is an area that is important to maintain so you don't end up with a fire.
Lastly, if you notice moss starting to grow on your roof, you need to kill it. Hose off the roof, use a cleaning solution, and add zinc strips to keep it from coming back.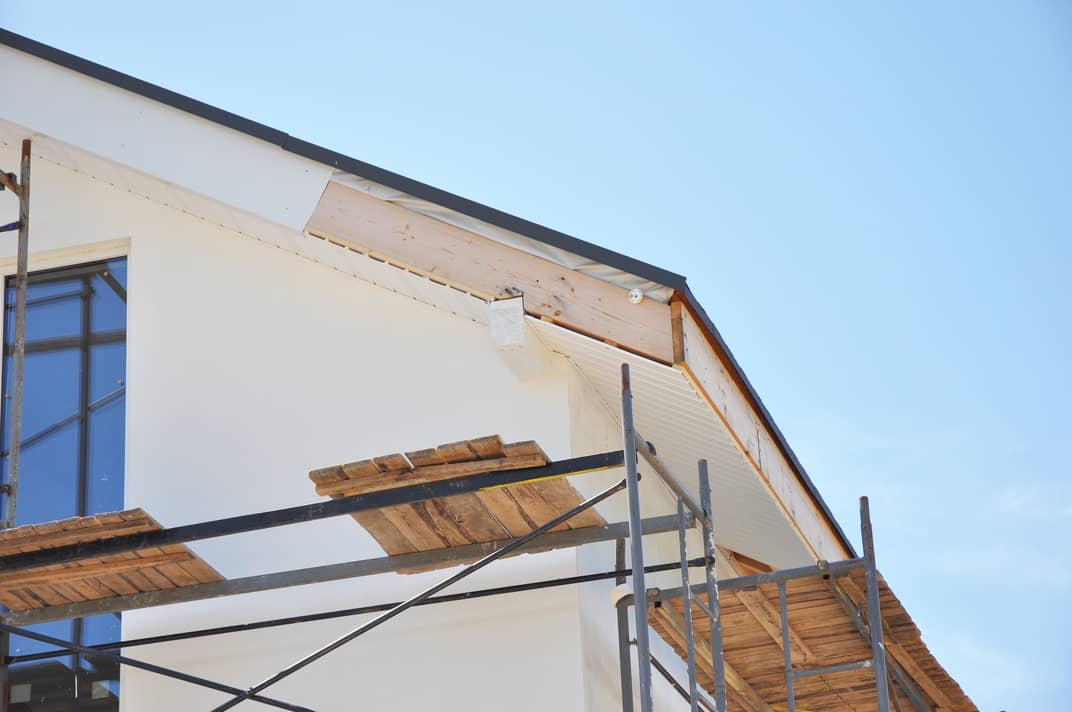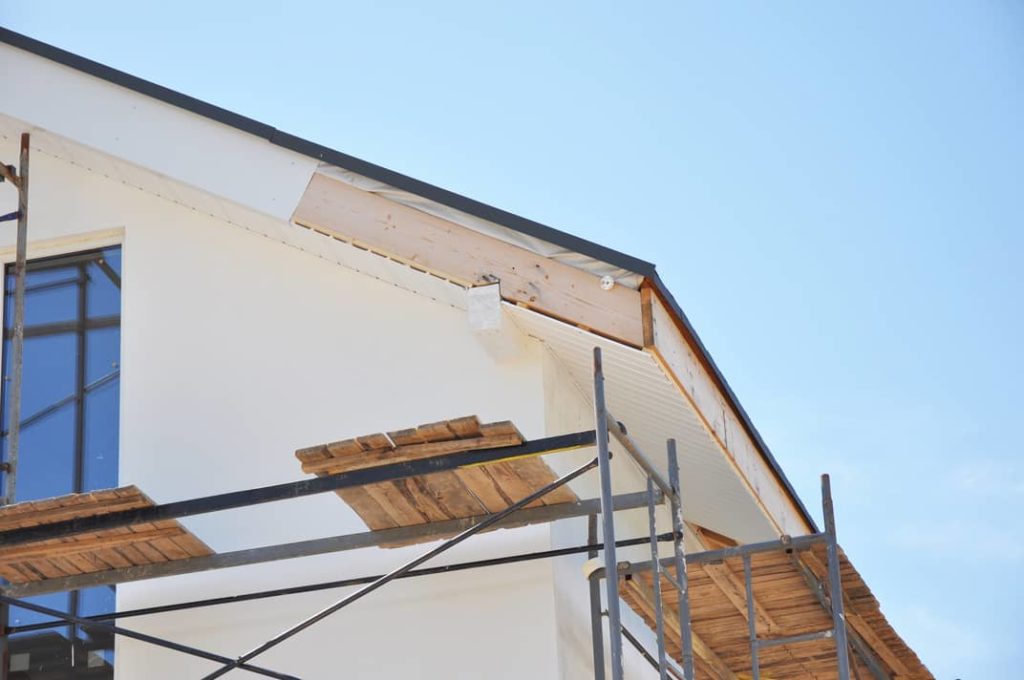 When Do I Call On A Professional
Hiring a professional contractor to repair or replace your soffit or eaves is the smartest thing you can do when it comes to roofing repairs. Most homeowners do not have the time or the tools to start such a complicated project. In addition, you will want to hire a professionally licensed roofer who knows the building code and what the roof repairs should look like. Also, do not forget to reach out to your local home inspection team. They can inspect the entire roof and let you know if additional roofing repairs are needed.
Conclusion
While you are walking around the outside of your home and doing some landscaping, you should always look up and check your soffits and eaves for damage. Although most homeowners have little interest in making repairs to a roofing system, it is a good idea to ensure all working parts are intact. If you aren't sure what to look for, contact your local home inspection team.
They will come out and inspect your entire roof and recommend some reputable licensed roofers in your local area. Also, it is a great idea to get a yearly home inspection to ensure nothing has damaged your soffits or gained access to your attic through any type of opening. Call on Boggs Inspection Services to get your yearly home roof inspection completed in the Lacey, WA, and surrounding areas.