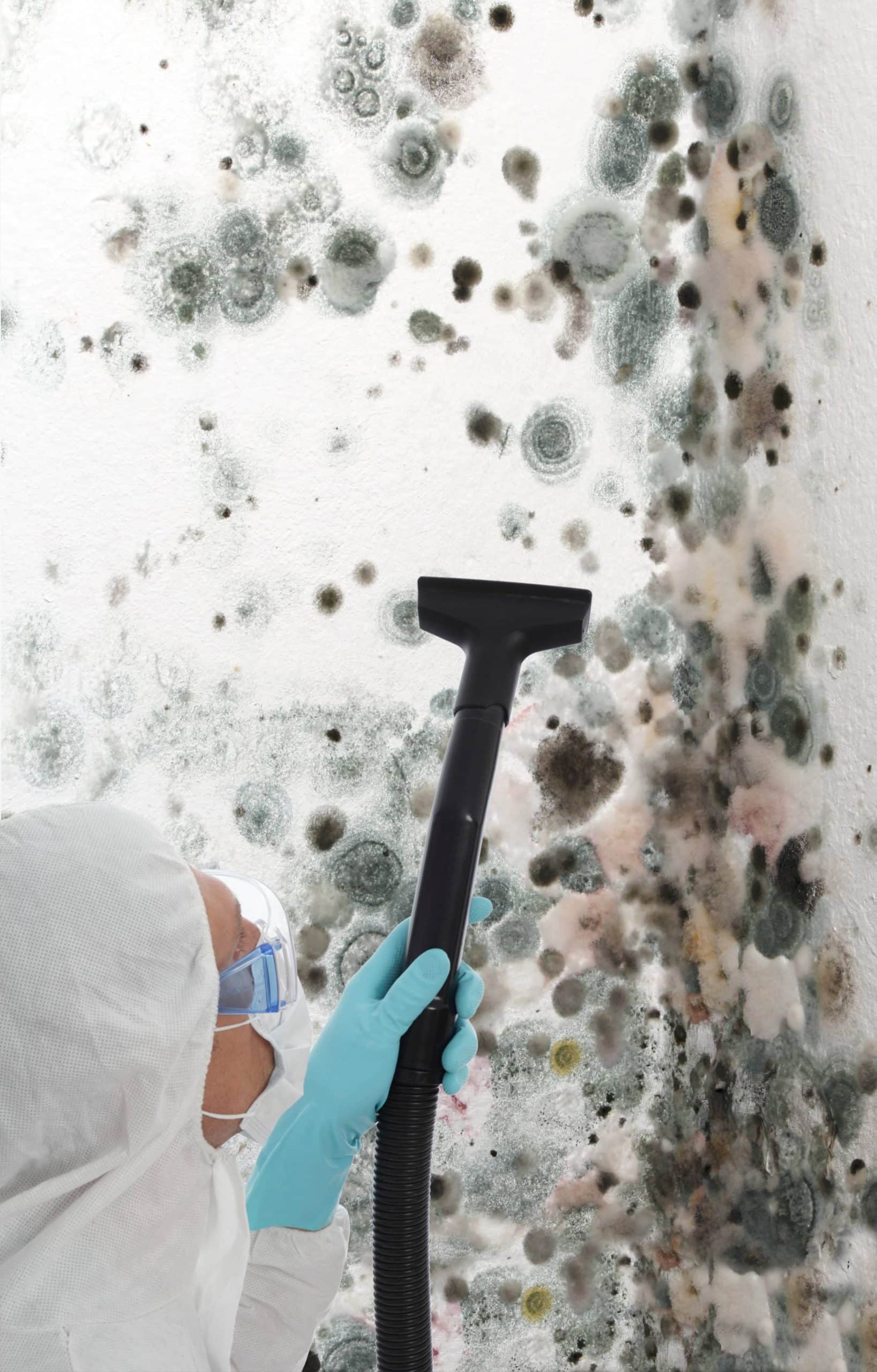 Typically, you do not realize that your home is suffering from a mold outbreak. Oftentimes, your health begins to change as you breathe in mold spores from your HVAC system. You can also experience some random symptoms of dizziness, shortness of breath, or fatigue. These symptoms are more prevalent with a strong amount of mold growth. It is now becoming clear that mold removal is necessary.
Can you stay in the home during mold remediation? It is recommended for your health that you leave during the mold remediation process. However, some cases may only have a portion of the home sealed off for remediation, therefore, you could still live in the other portions of the home.
Let's take a look below at some more detailed information regarding this process.
What Is Mold Remediation
This project is created in order to protect the homeowner's health and safety as well as the integrity of the home itself. Simply put, mold remediation is the removal of mold from the home. Mold grows in all types of places, damp, dark, and dingy are typically the main locations. Conducting a detailed mold inspection of the home is necessary to determine the cause and scope of the mold.
Hiring a company to do a mold inspection is highly recommended. Then, they can tell you if a mold remediation technician is needed to combat your mold issues. This is the best approach. Also, they can contain the affected areas, air filtration, sanitizing, replacement of materials such as drywall, flooring, ceiling, insulation all in the same project time.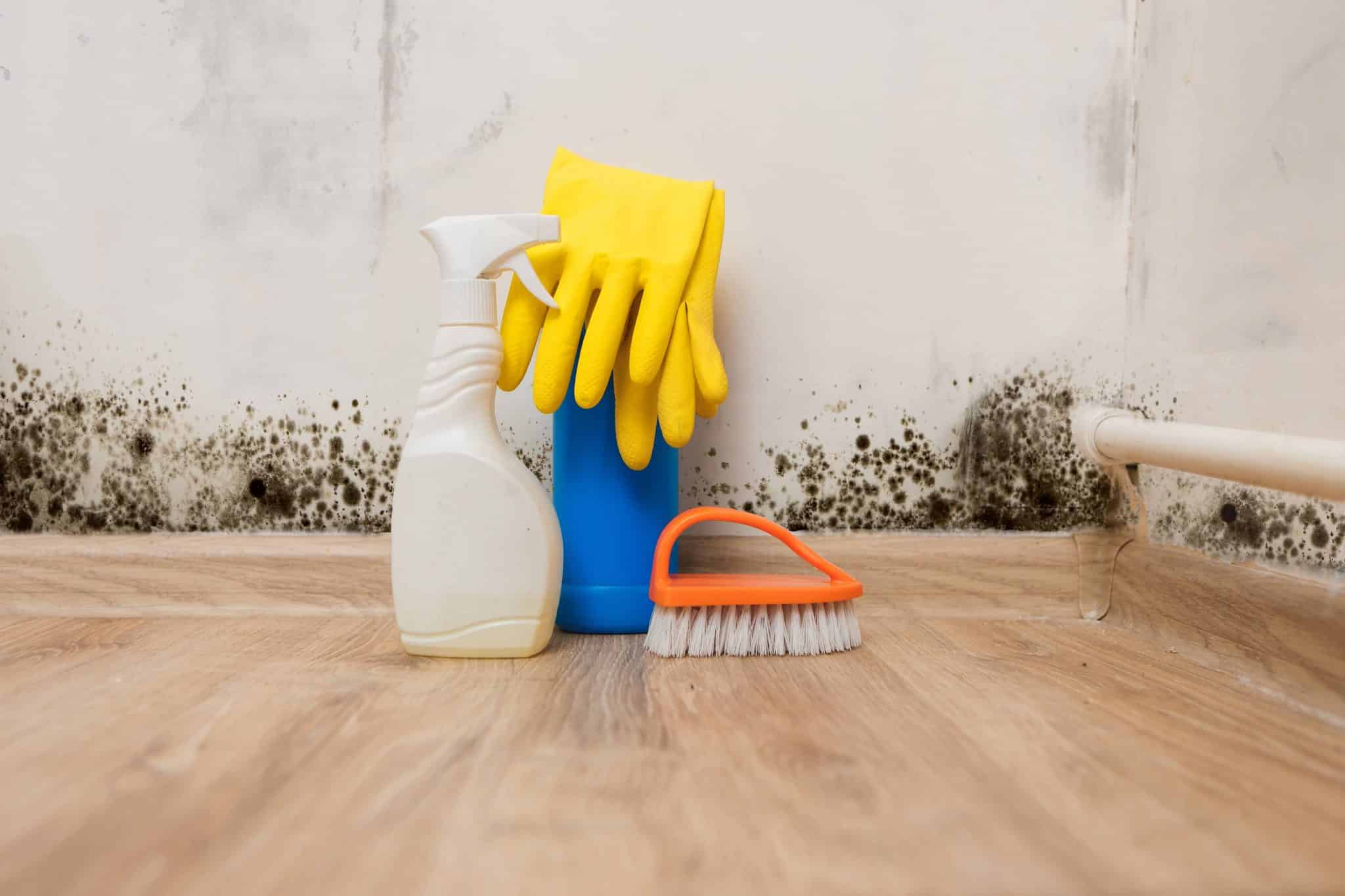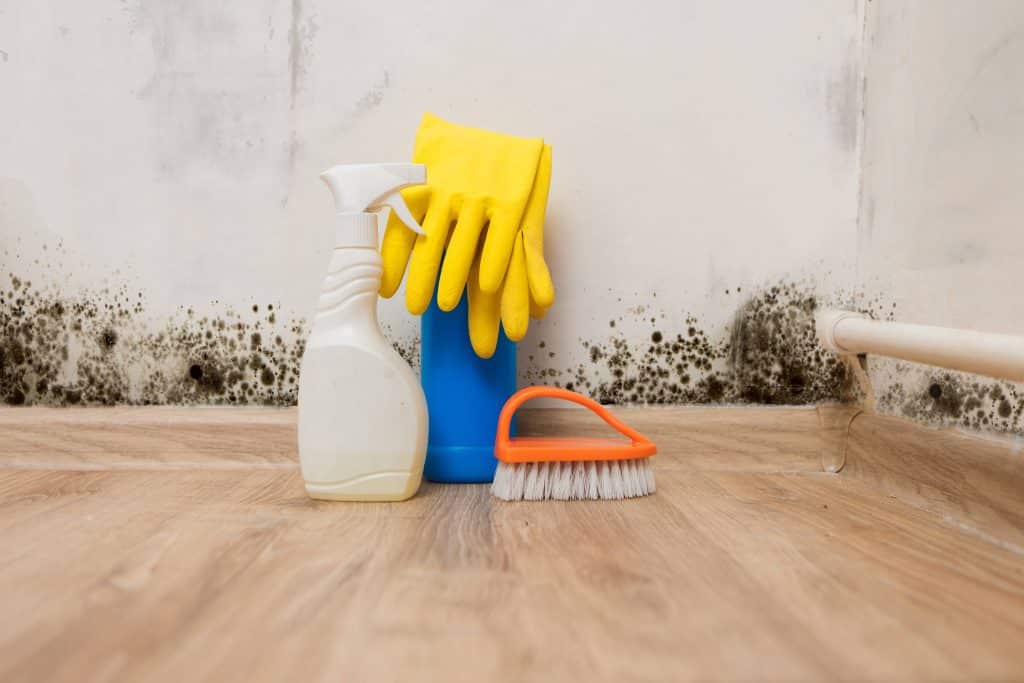 What Makes It Dangerous
If mold is present in your home, you'll want to get mold growth under control as soon as possible. Waiting too long for the mold to be dealt with creates even bigger problems. As the mold grows and spreads through the home, you and your family can become ill.
Also, keep in mind that any pets that are in the home are also affected by the mold. Leaving the mold unattended can also do permanent damage to your home and end up costing a lot down the road.
Can It Be Safe
Deciding to stick around in your home during mold remediation is not the brightest idea. In some instances you can still be safe from the mold, however, it is best to just leave altogether and let the professionals work. Some areas of why you should leave consist of the following:
A noisy demolition-the contractor will need to cut into walls and possibly knock down some sheetrock to get a full scope of where the mold is and how much is there.
HVAC stops working– the air system in your home might shut down as parts are replaced and or vents are cleaned.
Extensive work-more involved work means that more spaces are not available to you. Just leaving altogether keeps you safe from breathing in spores and allows the workers to work.
Chemicals-the types of chemicals that are being used can determine if you are safe to stick around.
Reconstruction-as the contractor repairs the home, dust, and debris can fly around and cause even more health risks.
Sensitive allergies-you might be someone who is very allergic to mold or the slightest sinus issues with a mold and mildew scent are all the strong reasons to leave the home during work.
Mold Prevention
Keeping the moisture in your home down is the best way to keep mold away. Also, fixing any leaking water pipes is a must. Keep an eye on your sinks, showers, and any other area that water is prevalent. This will ensure that your pipes aren't leaking and create a breeding ground for mold.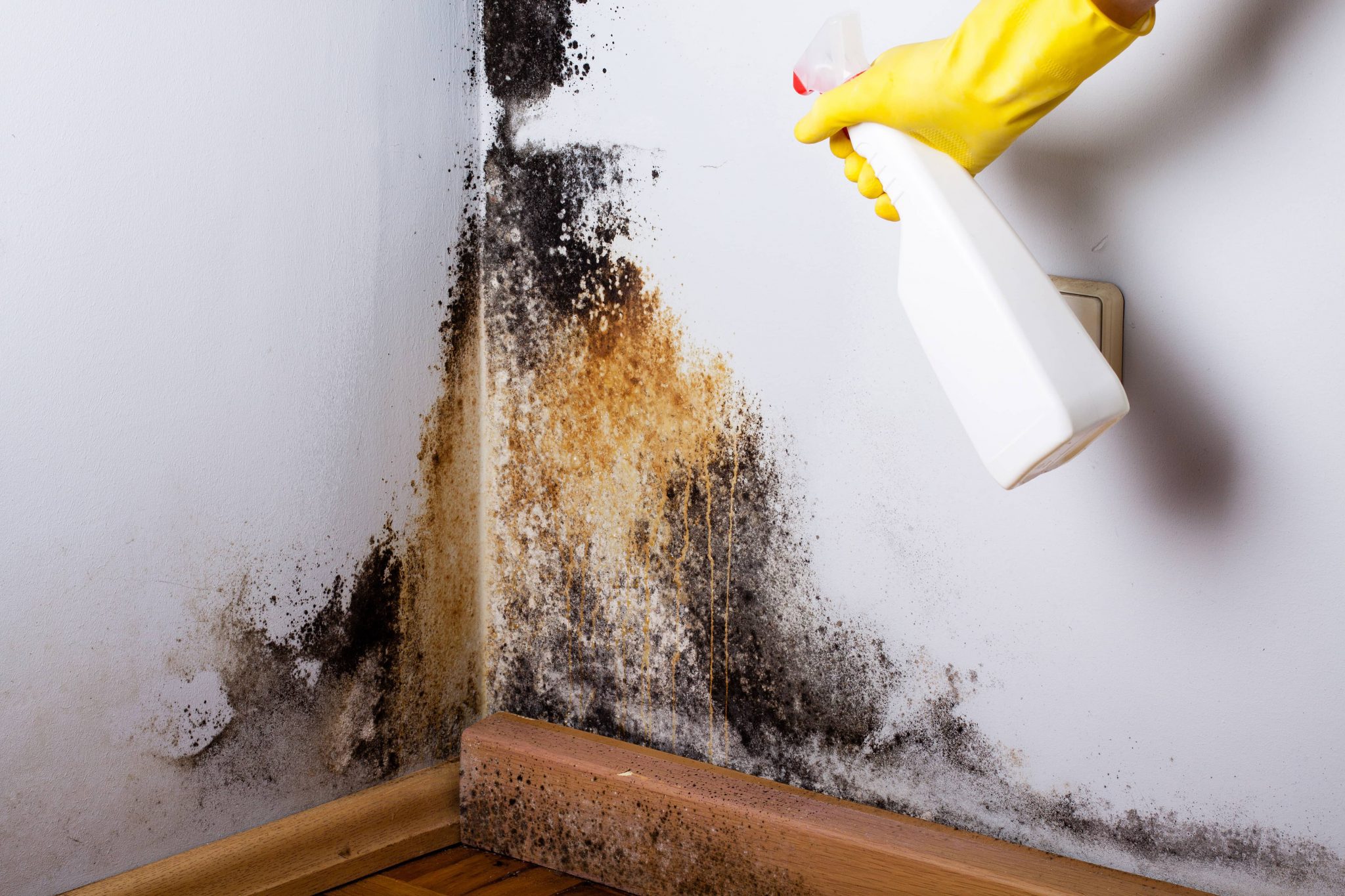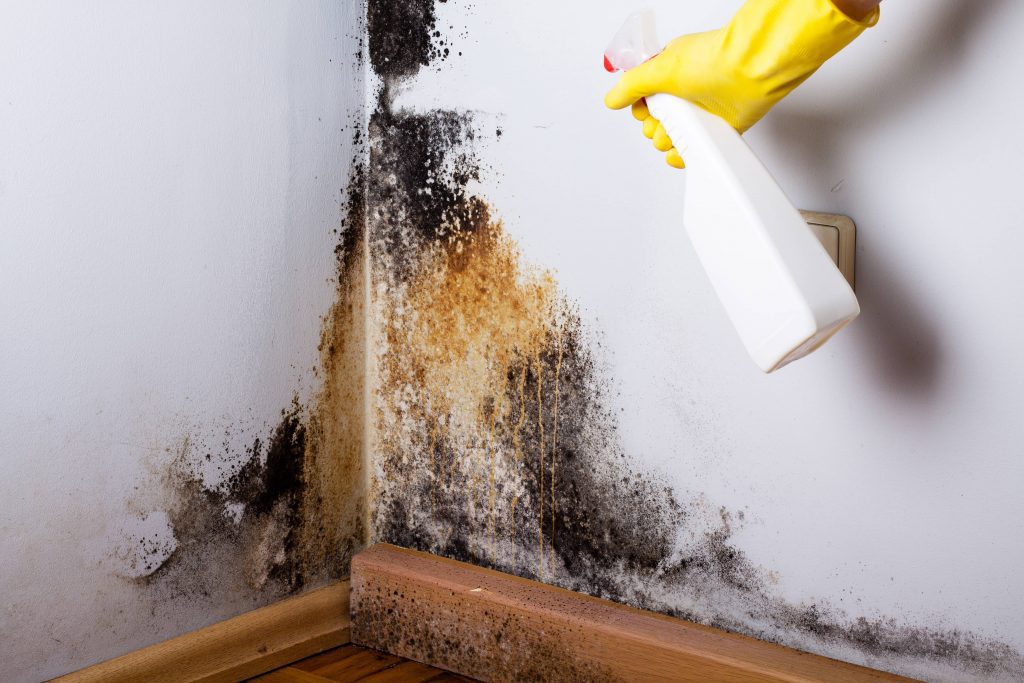 How Much Does It Cost
Mold remediation projects can cost quite a bit of money. Having mold in your home is not an ideal situation for anyone. Keeping up with regular home maintenance is key to not having to spend so much money on mold remediation.
The average cost range of mold remediation ranges from $1,370 to $3,325 with $2,347 being the average. This all depends upon the square foot of the home and how much mold has grown in the home. It's possible that you get lucky and the mold is isolated in a small area such as a bathroom. That cost is around $458 and likely won't cause you to leave the home.
Other Recommended Maintenance
Since we are on the topic of mold safety and whether or not you can stay in your home during mold remediation, you should also study up, on the best ways to keep mold from growing in your home.
Another great area to check is the foundation of your home. Figuring out if mold can grow on concrete is a solid beginning to ensuring that mold is not near or on your home. This would be the first line of defense as mold is attracted to water.
Speaking of water and mold. Make sure to check the foundation of your home for cracks. Pooling water near the home can contribute to water getting into the basement and pooling up in various basement areas.
If this happens, mold can start to grow in the basement. Understanding how to get rid of mold from your basement is important at this point. You need to catch this early by ensuring the basement is as sealed up as possible.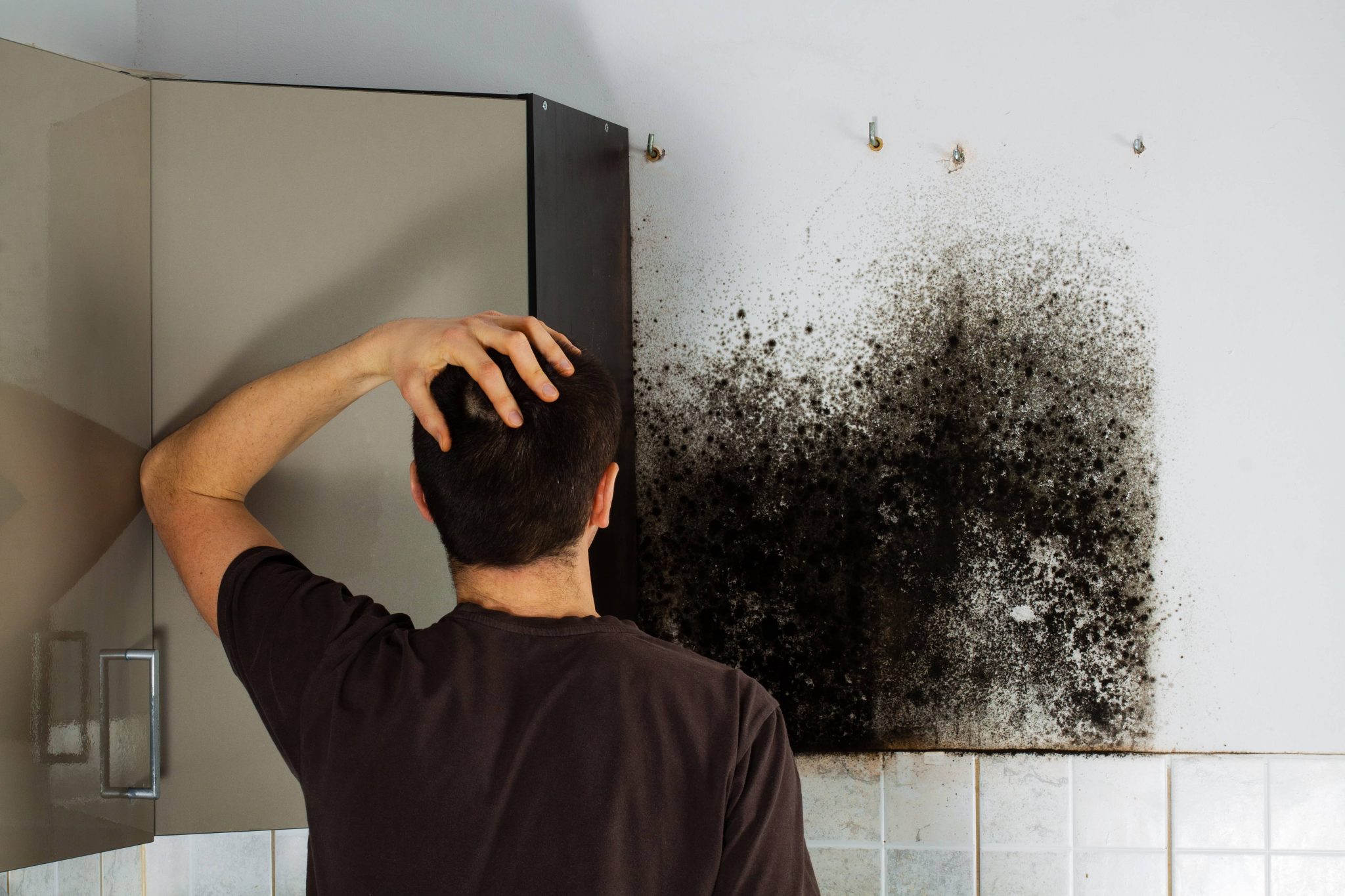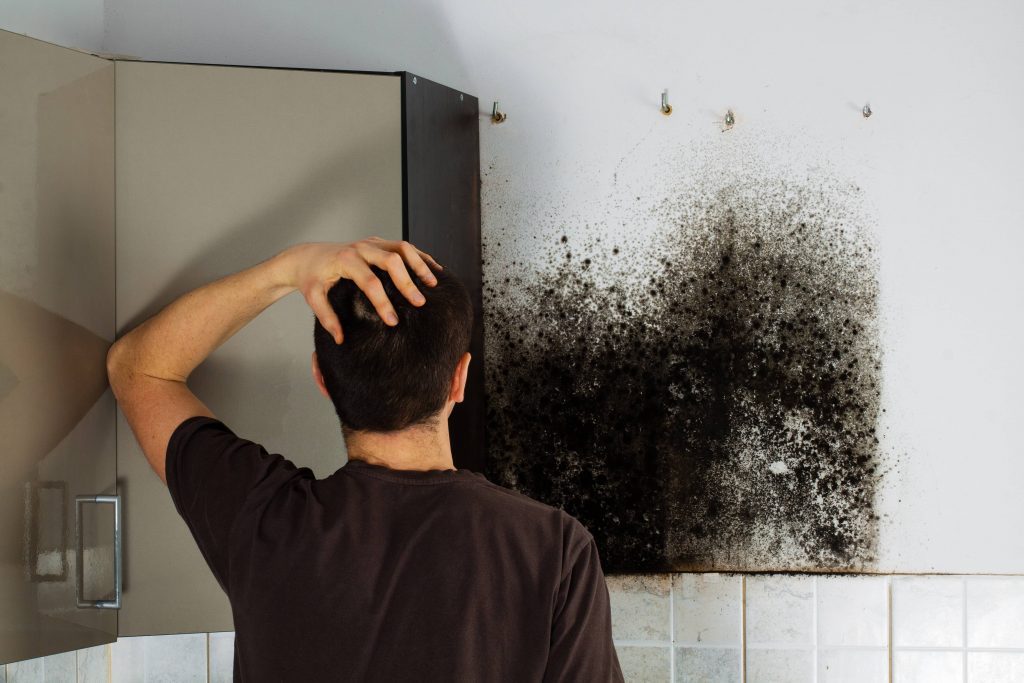 When Do I Call A Professional
Mold remediation is not something you can do on your own. However, you can hire a mold remediation technician to come in and de-mold your home. Calling in a professional for this type of project is vital to your health and safety. This will ensure that all of the molds have been removed from your home and that future issues do not arise.
Conclusion
Consulting a few professionally licensed mold remediation experts is highly recommended and a mold inspection company can help you. Prices vary across the area and you need someone who comes highly recommended and does not overcharge for this project. Getting multiple quotes and references for each company is your best bet. While you are doing this, call your local home inspection team to come out and perform a mold inspection. Call on Boggs Inspection Services to get a mold inspection completed in the Lacey, WA, and surrounding areas.