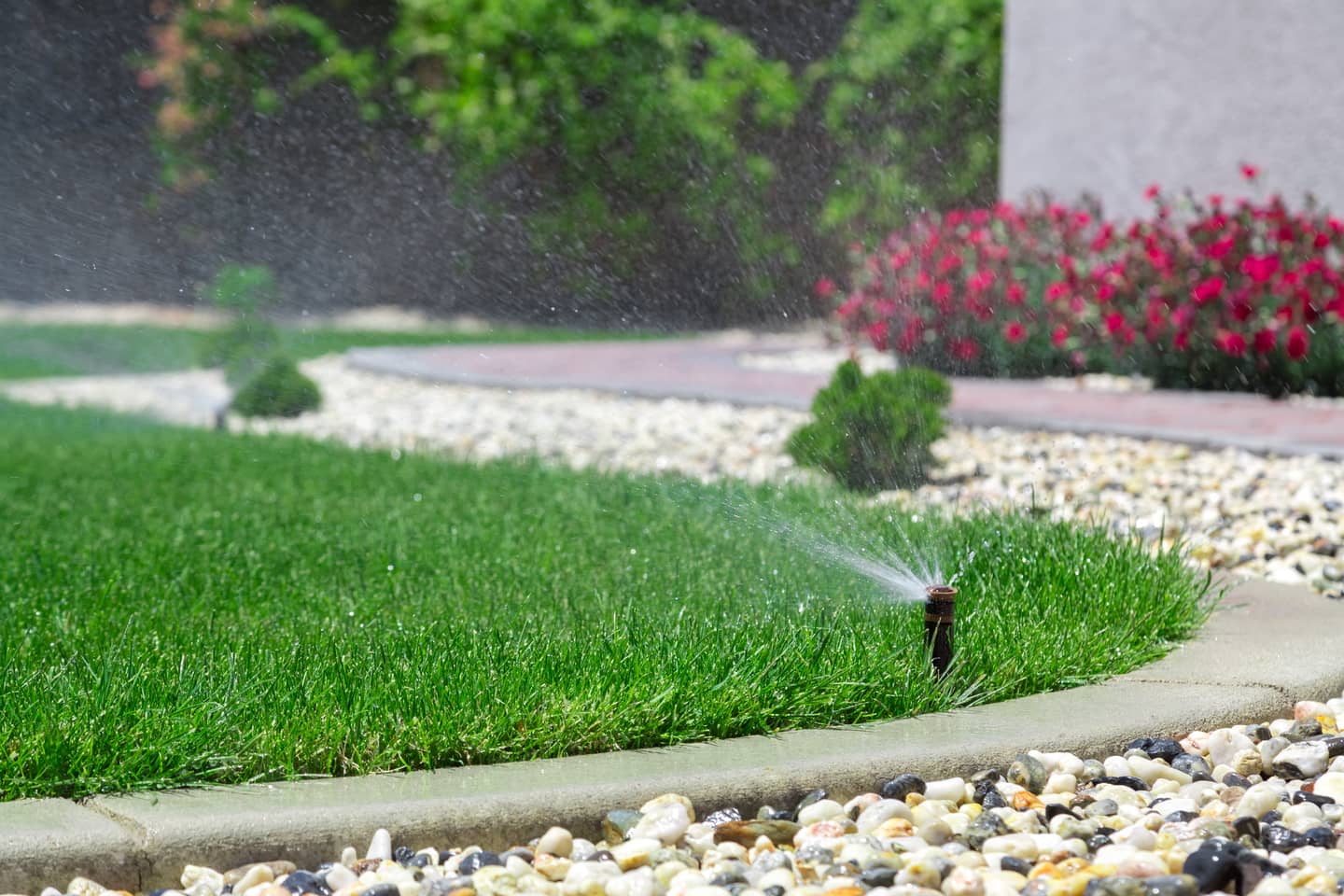 Maintenance of your home should occur often. Keep in mind that home maintenance is also necessary on the exterior of your home. Most homeowners forget about the outside unless they are really into maintaining their lawns. Remember that if you have a sprinkler system, you will need to maintain it. Irrigation maintenance and winterization are necessary to protect your system. The best way to maintain and winterize your sprinkler system is to turn it off and drain it. Stuck wondering how to turn off your sprinkler system? This will involve turning off the main water supply line to your sprinkler system. Follow the steps below.
Let's take a look below at what else is involved.
What Is A Sprinkler System?
Sprinkler systems are often installed during a new home build. They utilize water from an underground well that is dug hundreds of feet into the earth. Additionally, this allows your sprinkler system to avoid using expensive municipal city water. Sprinkler systems are set up in zones and allow your entire lawn to get soaked as needed.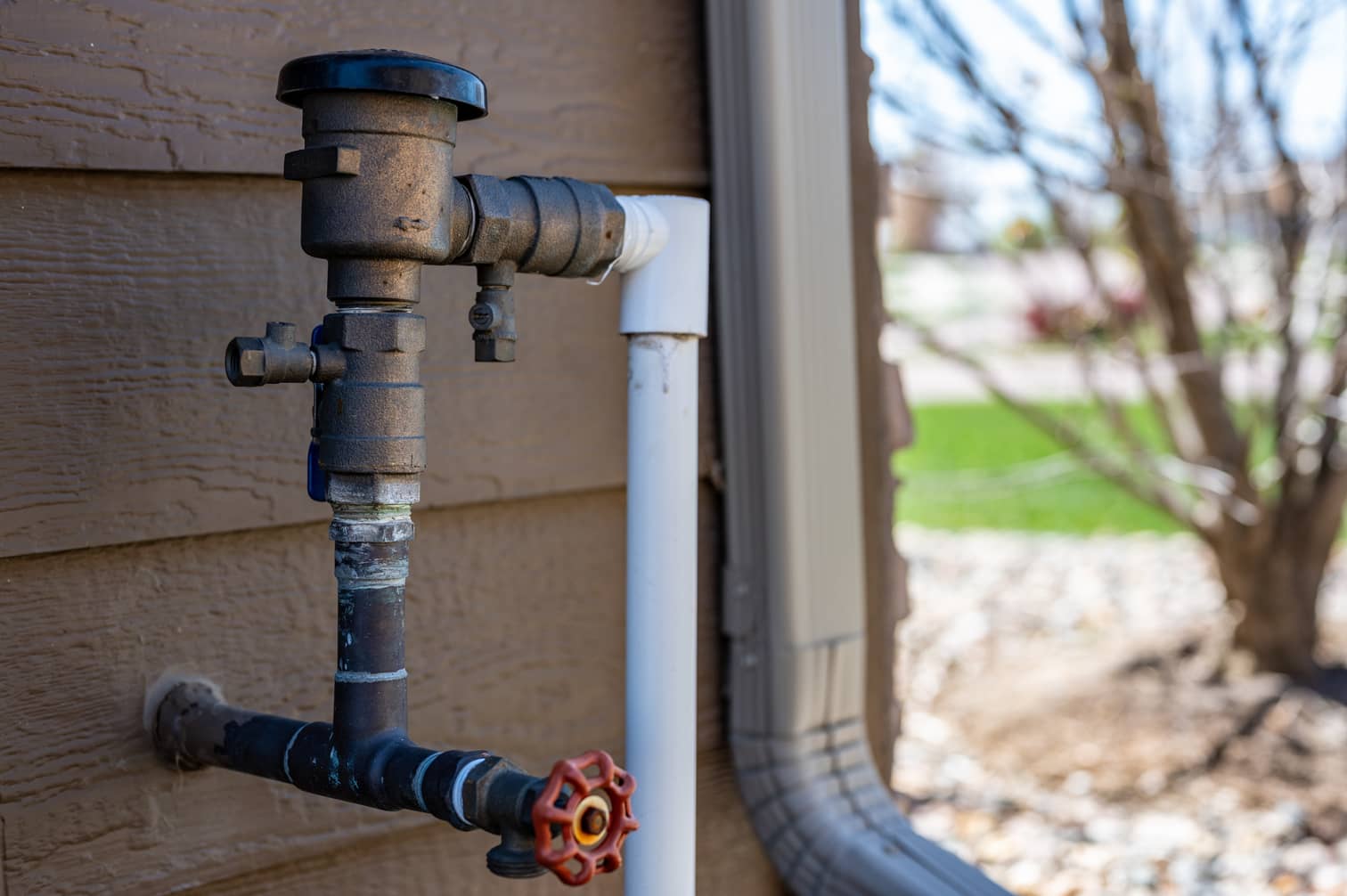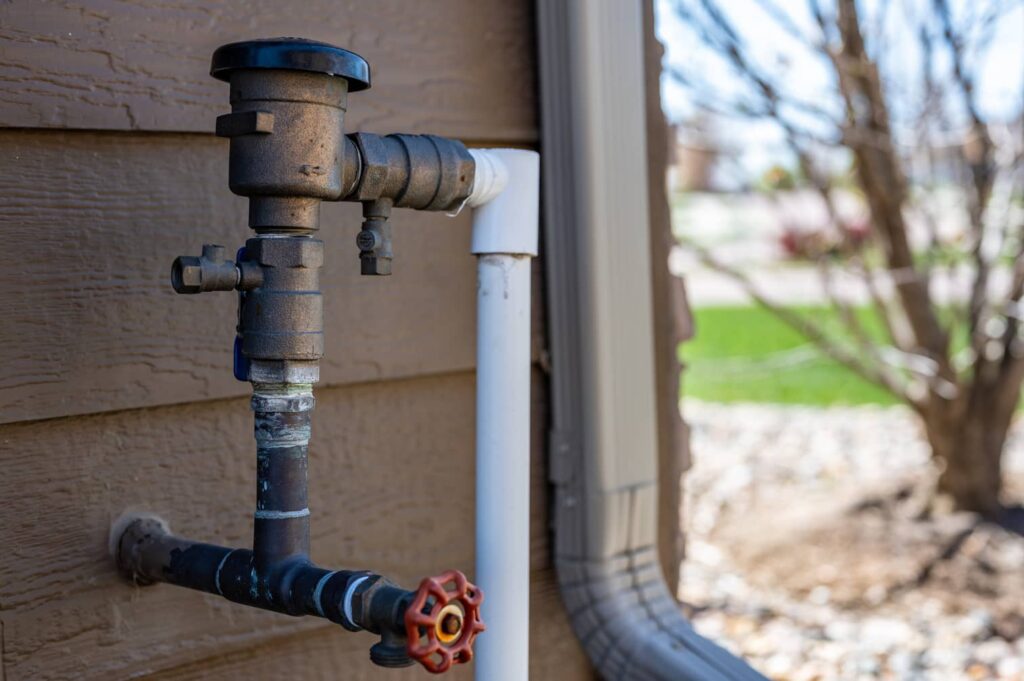 How Do I Turn It Off?
Believe it or not, turning off your sprinklers is a fairly simple process. You will want to follow the step-by-step process to avoid any mistakes. Let's take a look below at what the necessary steps are.
Turn off the controller – The sprinkler system likely has an automatic sprinkler system control unit inside your garage. Turning the switch to "off" will shut down your sprinklers. This is often done when heavy rains are expected and you want to prevent over-watering.
Turn off the backflow device – Typically, this is found in the basement or exterior of your home. It is a part of the sprinkler system that has two shut-off valves. Turning one of the valves upward will shut off the water flow to your system. This should immediately stop the water flow.
Turn off the main water supply line – You can find the main water supply line shut-off valve near the main water supply line to your home. It could be located in your basement, exposed in your yard, or a utility closet. Turn the handle of your sprinkler system to 90 degrees. Turning off the water is simply turning the lever.
Drain the sprinkler system pipes – When you are preparing to winterize your sprinkler system for the winter season, you will need to drain the remaining water. Double-check that the ball valve has been turned completely off. Leaving water in the pipes will allow the water to freeze, expand, and break your pipes. Hire a professional company to assist with this process.
Other Recommended Maintenance
Now that you know how to shut off your sprinkler system you can look into some great ways to maintain a sprinkler system. Additionally, having this knowledge allows you to keep your lawn looking perfect all year long.
Next, consider making a switch from mulch to rock landscaping. Rock landscaping helps keep the bugs away. Most mulch is a wood-based product that can attract many insects, including termites. Also, the more you can eliminate these food sources the better your home will be.
Lastly, before you switch your mulch out for rock, you will want to place a protective landscape fabric barrier down. The idea is that the landscape fabric keeps weeds at a minimum. Consequently, be sure to cut some holes for the flow of water to have access to your plants in the rock beds.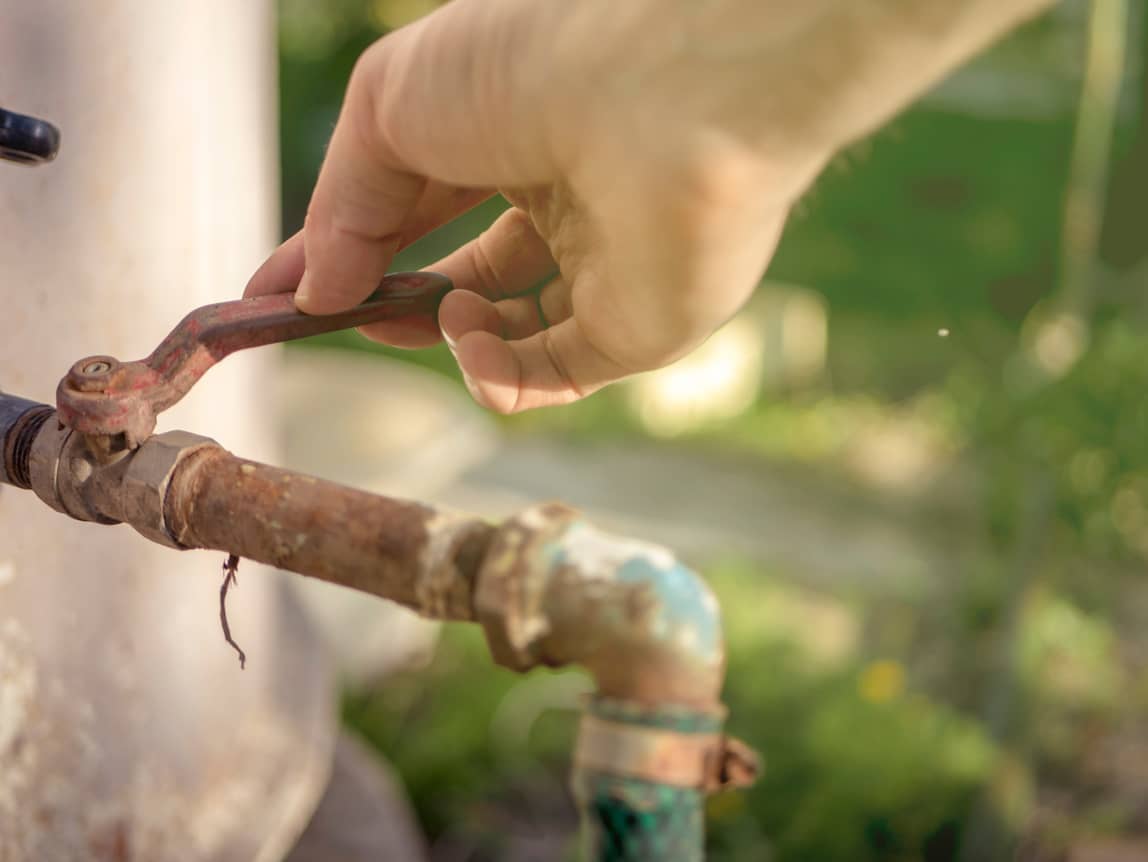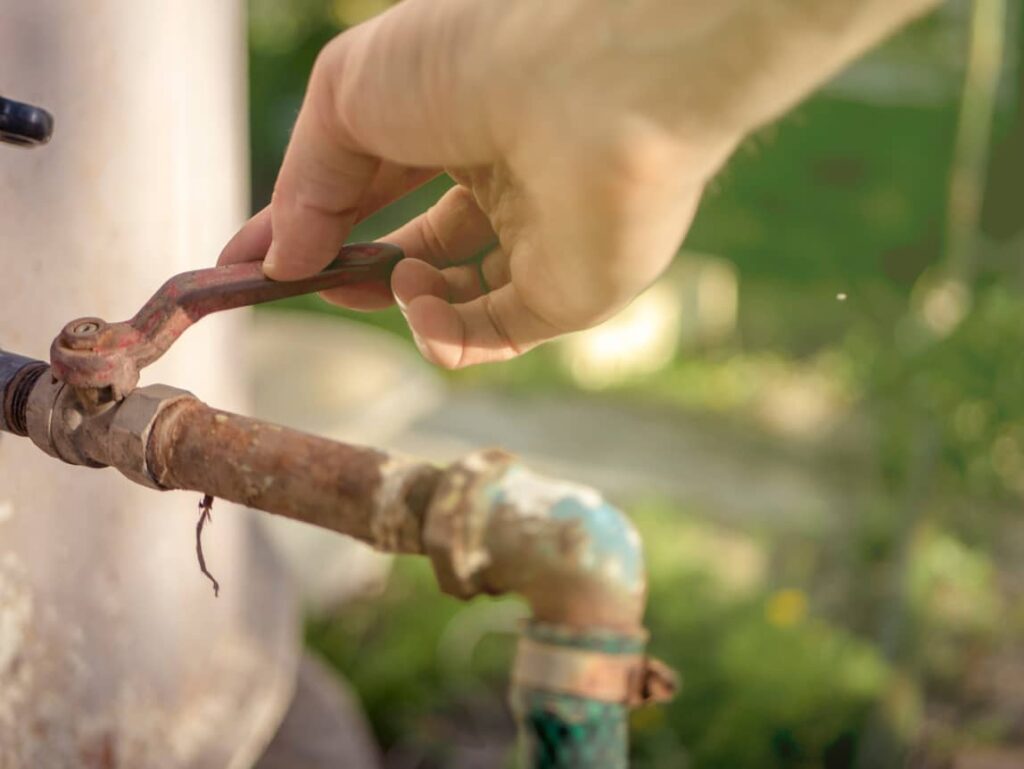 When Do I Call A Professional?
The moment that you notice an issue with your sprinkler system, you will want to call on a professional irrigation installation and repair company. Consequently, they will have the tools and experience necessary to assist you. Also, reach out to your local home inspection team. They can inspect your irrigation system before you call on an irrigation professional. Additionally, they can refer a reputable local professional to assist with any repairs.
Conclusion
Whether you are preparing to winterize your sprinkler system, or just want to shut it off for a bit, calling on your local home inspection team to conduct an irrigation system inspection is beneficial. Additionally, they can show you where your system is failing and what might need to be repaired before you start to shut it off. Also, consider having regular irrigation system maintenance conducted on your system. This ensures that your yard is properly watered. Call on Boggs Inspection Services to get an irrigation inspection completed in Lacey, WA, and surrounding areas.