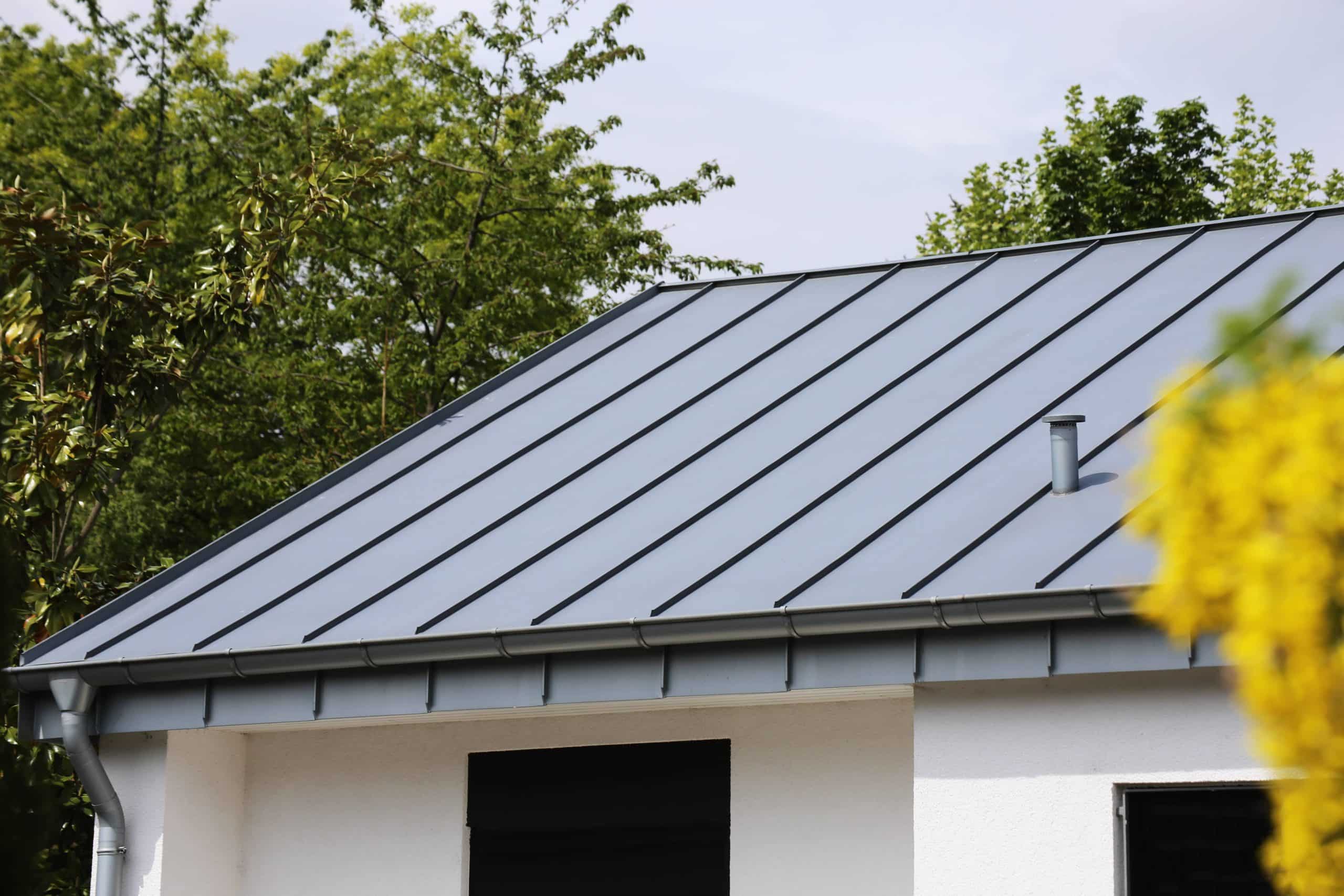 There are many choices when it comes to roof materials. Some people will choose stone, asphalt, metal, or slate to name a few. Usually, it depends on the climate where a home is located and also rules from building and HOA. However, in the Northwest and states where there is snow, a metal roof is common. There are metal tile roofs, metal shingle roofs, and standing seam metal roofs.
What is a standing seam metal roof? It is a metal panel system that is locked together and the fastener is concealed. The standing seams are 12 and 24 inches apart and also known as "ribs." There are also 4 types that we will also look at.
Let's look at why you need to know about a standing seam metal roof, the four types, advantages and disadvantages, other options, maintenance ideas, and when to call a professional.
Why You Need to Know About a Standing Seam Metal Roof
Metal roofs are popular for homes as they are durable and help resduce energy costs. They don't require the maintenance that other roofs do. Also, they come in a variety of lengths, profiles, thickness, and shape so there are a lot to choose from.
4 Types of Standing Seam Metal Roof Profile Types
There are different types of the standing seam profiles that are used on the metal roofs.
1. Snap Lock
This type is good for roof pitches that slope 3/12 and above. They are good for any environment and weather, a little cheaper because of less labor. This is because there is no mechanical seaming.
2. Mechanical Lock : Single and Double
These are panels that are roll-formed with edges that line up with each other. The single is 90 degrees and one fold of the seam. Performs better in milder environments and easier to replace than double lock 180-degree seams.
Double Lock
Double lock requires two folds of the seam, 180 degrees, and there are two types: 2-inch double lock and 1.5-inch double lock. This type also performs better than a single lock, good for cold climates, more labor-intensive, and uses an expansion clip.
3. Batten Panel – Tea Seam and Snap Cap
Two legs of the panel are rollformed and butt up against each other.
Tea Seam
Perform well in harsh environments, weather tight, steep and low slope applications. The panels can be repaired or replaced easier than others.
Snap Cap
Snap-on over panel legs, fit well on curved panel applications, must be installed correctly. If not installed correctly, the batten can slide off or down the seam. These are more aesthetically pleasing to look at than for function.
4. Nail Flange or Fastener Flange Profiles
Nail flange (also referred to as a fastener flange) is like the snap-lock panel system. This system relies on the head of the fastener to keep the panels attached to the deck. This is not a good thing. However, they are a popular choice for homes because they are the cheapest option for standing seam.
This is because of fewer tools needed for installation. Be cautious though because the fastener/nail flange metal roofs don't perform as well as others. Other issues are you can't always use roof clamps for snow retention or solar panels. Additionally, they can be difficult to snap together and are pinned so they don't expand or contract like the others.
Advantages of a Standing Seam Metal Roof
A standing seam metal roof can go over a heated space. Having this capability allows it to :
No exposed fasteners- this means they don't wear out from UV light, moisture, or wind. No holes in the panels are made.
Allow for thermal movement – they expand with heat and cold. This is important because the roof has no problems in these temps and can expand in the heat, and contract easily when it is cold.
Easy maintenance – needs occasional washing, but for the most part, stays clean and is long-lasting.
Durable and reduces energy cost and doesn't require the maintenance that other roofs do.
Modern look – looks aesthetically appealing on the house and comes in a variety of colors.
Disadvantages of a Standing Seam Metal Roof
They can dent very easily from tree branches.
Very expensive up front- average in California, Oregon and Washington State are $14.50 to $20.50 per square foot installed. Metal shingle roofs are cheaper, $12.50- $16.50 per square foot.
Requires thicker metal and installation by a professional roofer. However, there are some roofers installing them who are not qualified to do so. Do your research on companies.
Hard to repair or replace- they require more installation and can be difficult to separate one panel from another.
Cannot be used on a flat roof because of draining issues.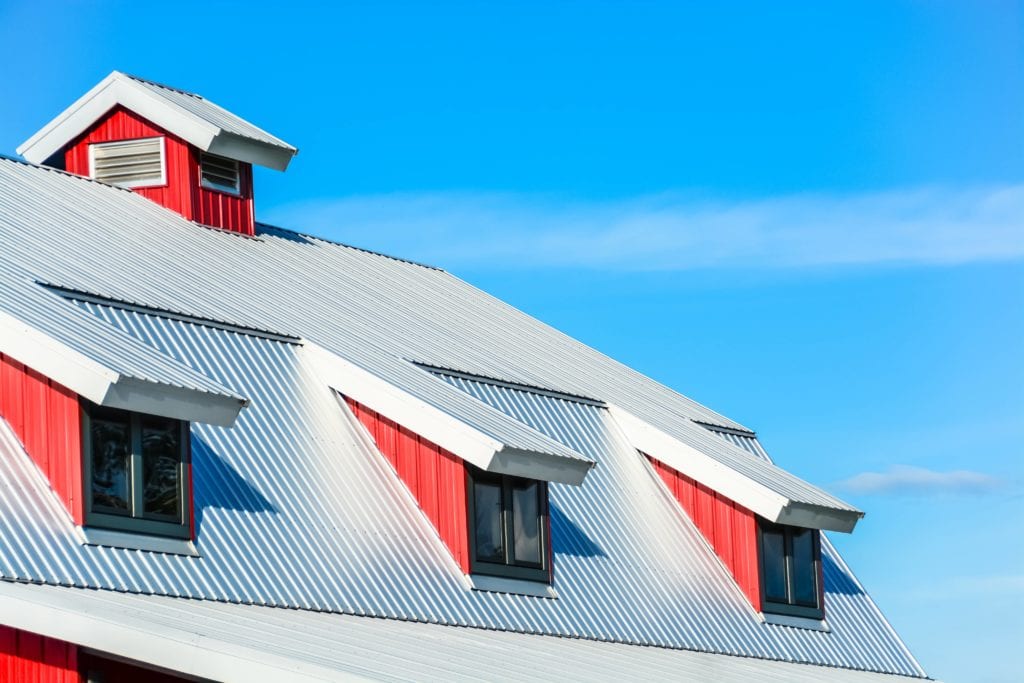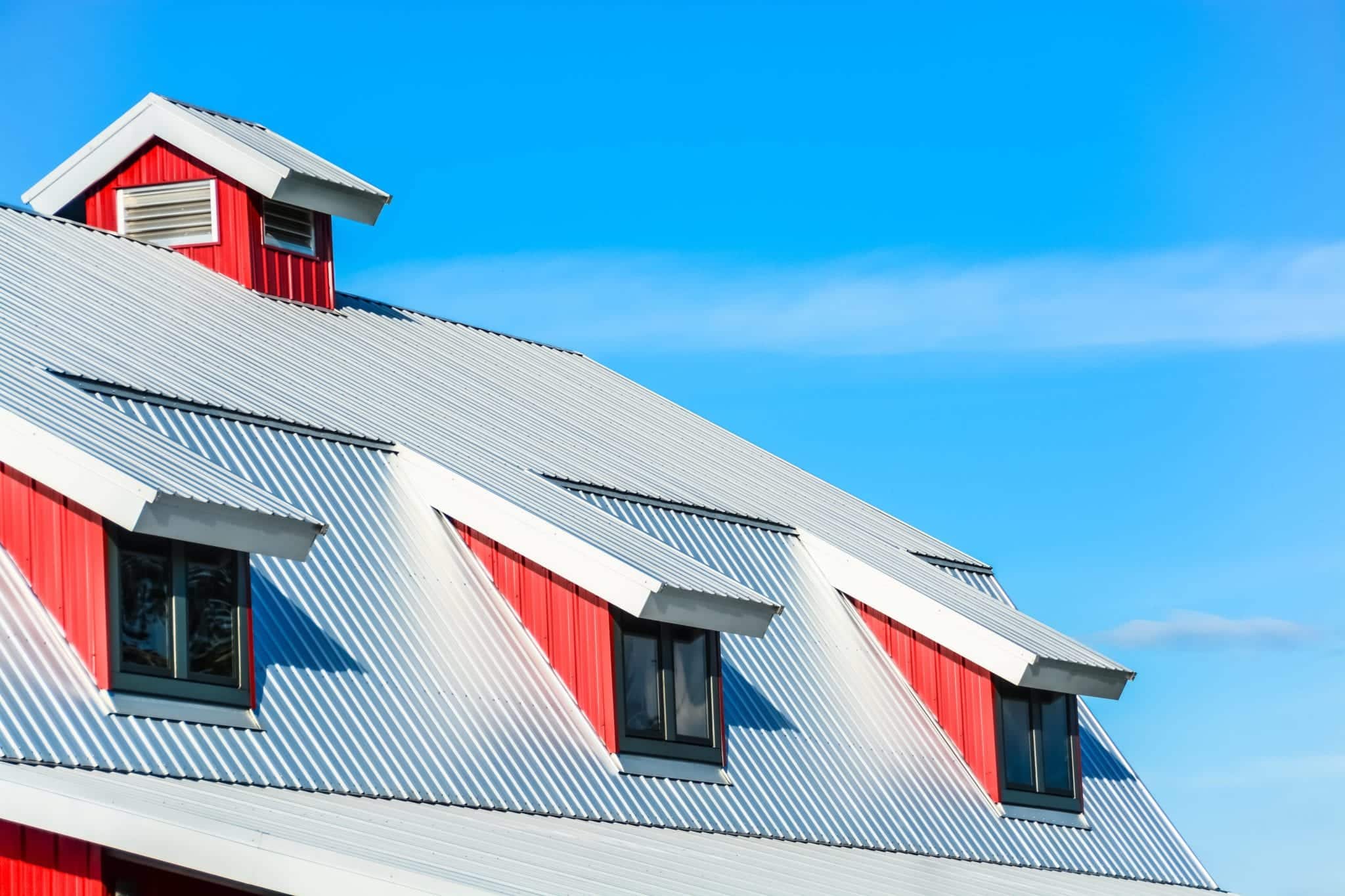 Other Options
Screw Down System
This is a system that the panels are screwed down with screws. It is often not over the living space of a home but instead over a garage, carport, barn; a non-living space of a home. However, some roofers will put it over an old roof. This is an issue though because when you cover up an old roof, you don't know when it is falling apart underneath. Also, water can get trapped as well as many other issues.
Disadvantages
Screwed down so it doesn't expand and contract like the standing seam metal roof.
Will need to replace the screws with the next size up because fasteners are exposed and holes will develop. This will cause leaks in the roof and then will trickle down into the walls.
Inspection is usually every 5-10 years but you won't know if you have a roof leak until it shows in the walls.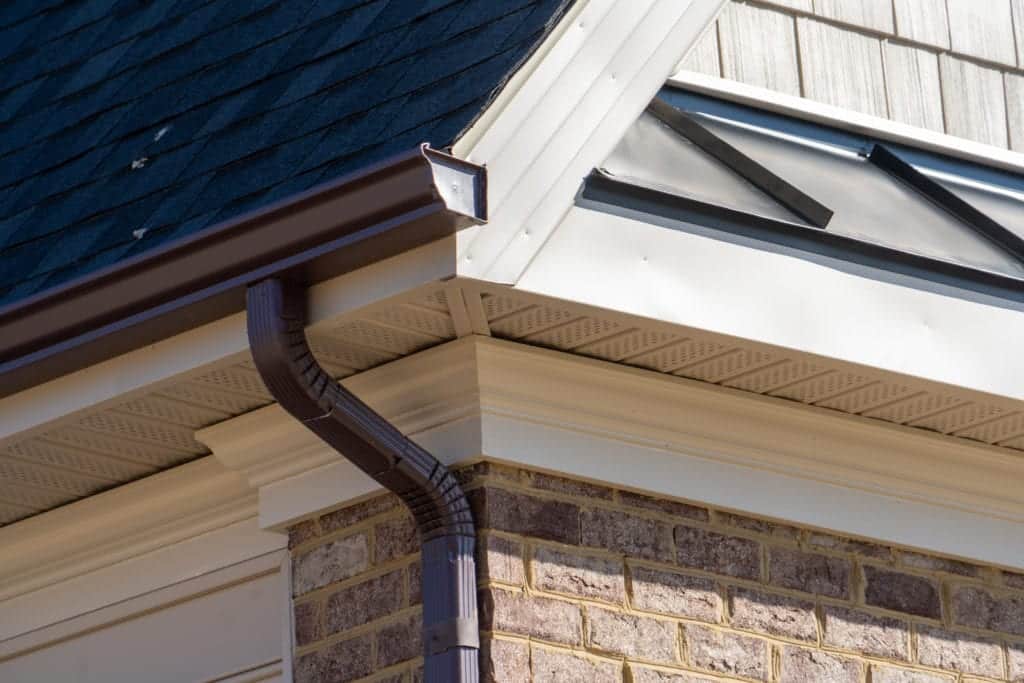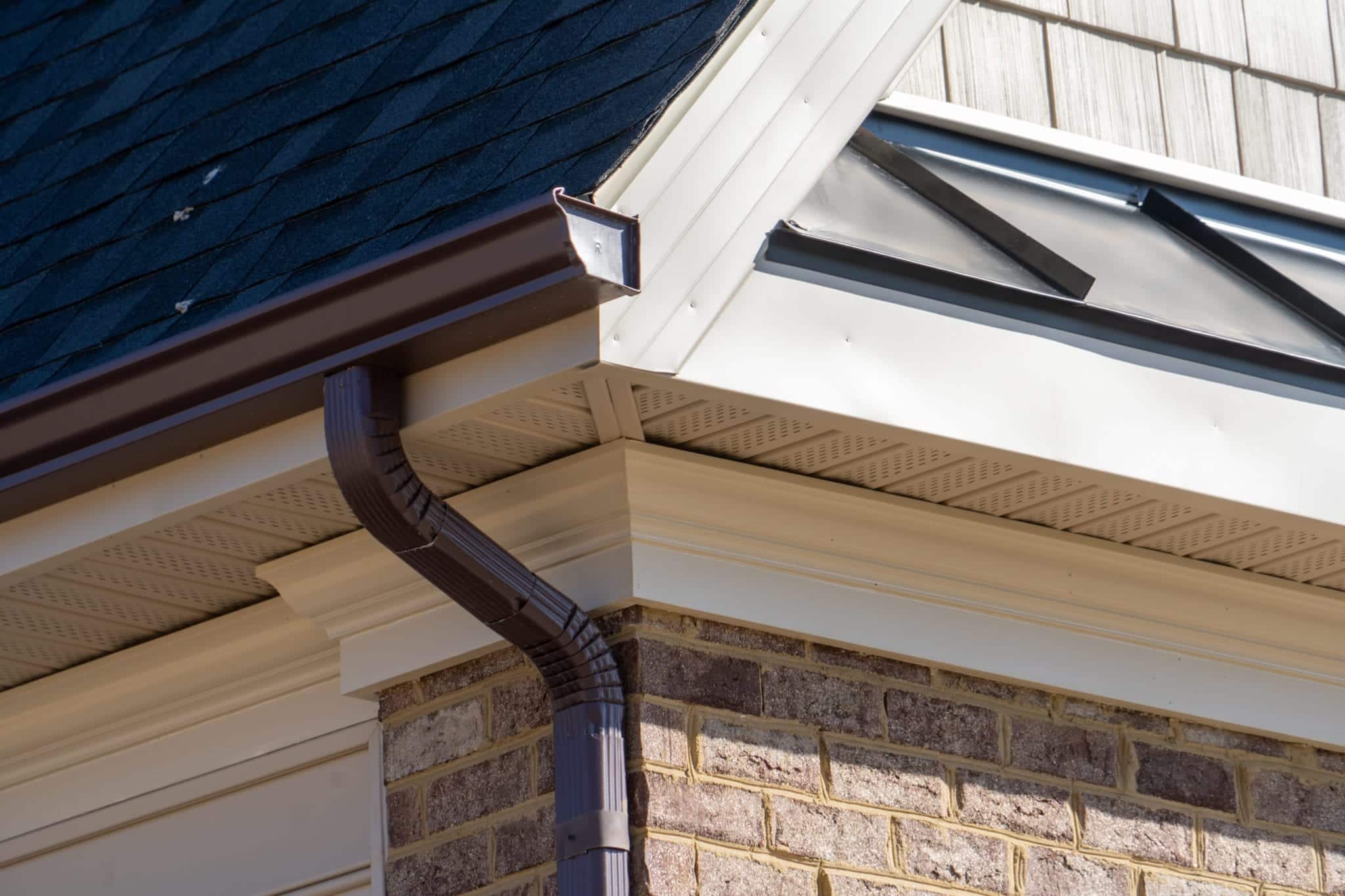 Maintenance Ideas
Gutters and Downspouts
The home should have gutters and downspouts so the water can come off the roof and go onto the ground. The downspouts should extend at a minimum of 4-6 feet from the house, but 10 feet is ideal if there is room. This is because the further away from the home the water is the better.
Mold
Check around the roof to see if there are any leaks as they will lead to mold growing in the home. You might even be able to smell a musty or damp smell in the home but not always. Call a professional if you need the home checked out.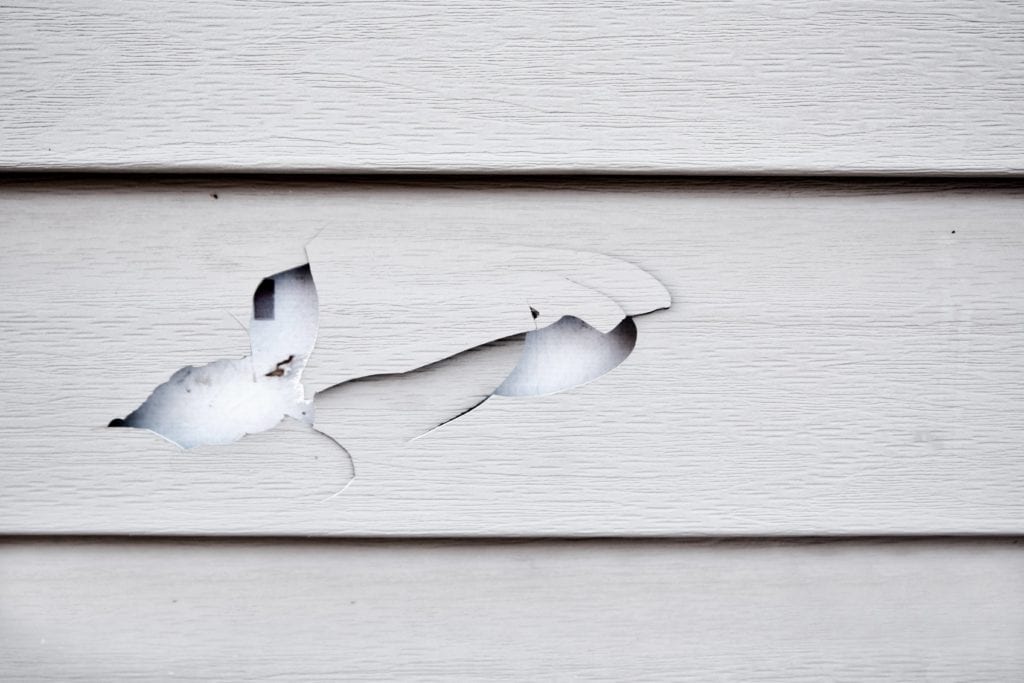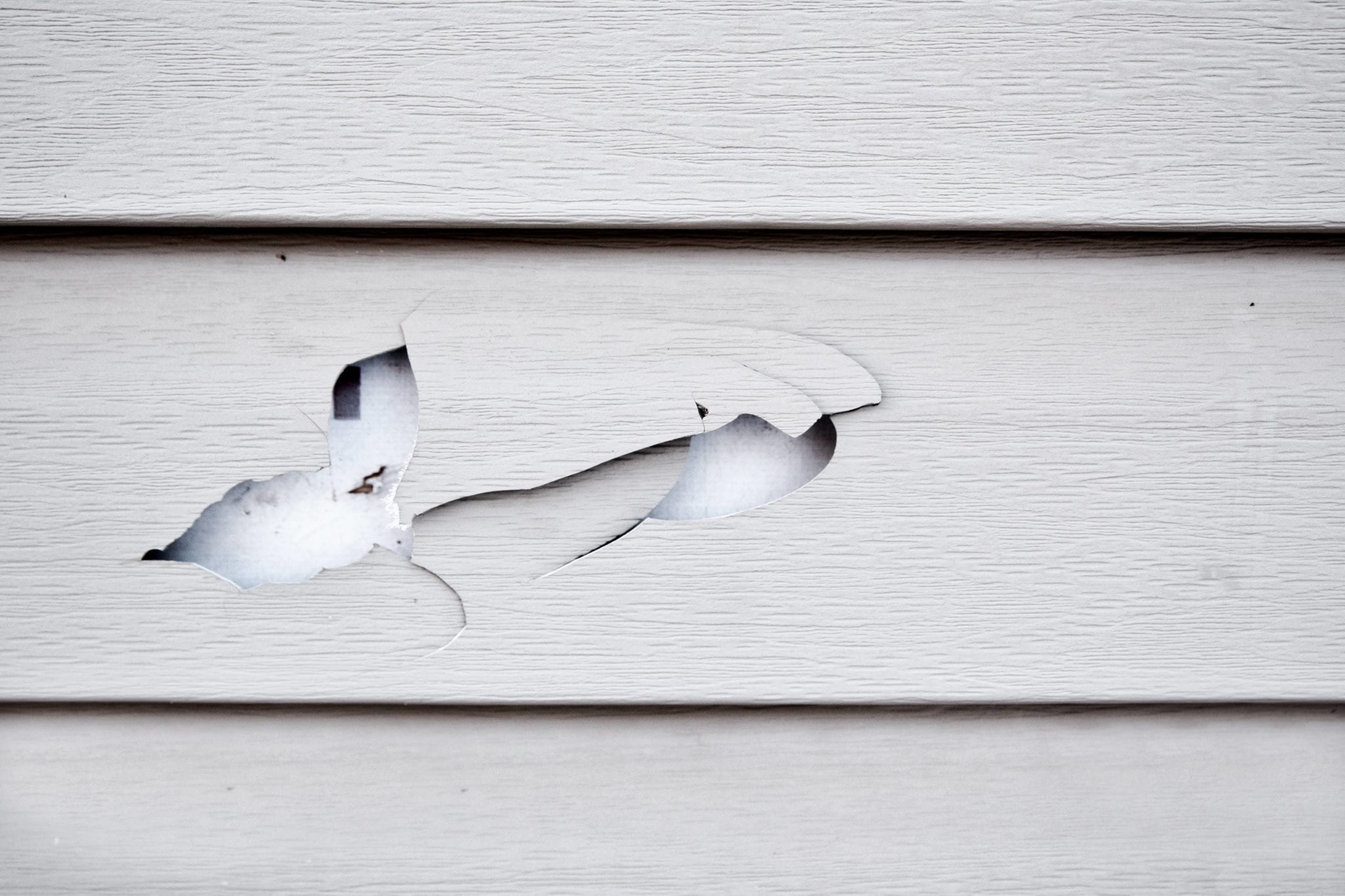 Vinyl Siding or Stucco
If you have vinyl siding or stucco, take a look around the outside of the home and see if there are any holes, large cracks, or missing siding. This is important to note as it can allow water into the home.
When to Contact a Professional
Contact a professional if you have questions about the type of metal roof you want to put on your house or if you want to have other options as well. A professional will know if either of the metal roof systems described above will be good for your home. It is always recommended you find a licensed, insured, and experienced roofing company to install it.
Conclusion
Sometimes we think we know what type of roof we want on our home but it is not always what is recommended. Before having a metal roof or any type of roof installed, check to make sure it is what is right for your home. Then, have an inspection to make sure it was done correctly. Boggs Inspection Services will inspect your roof in Olympia, Lacey, and Tacoma, Washington areas.